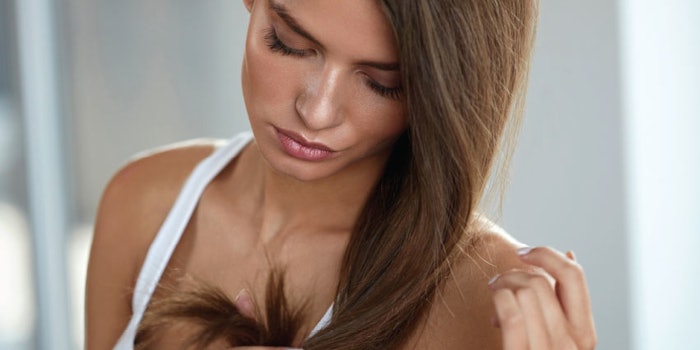 For the full version read the digital edition of C&T magazine. 
Global Cosmetic Industry recently uncovered "7 Keys to the Hair Wellness Boom."1 These included: scalp care, hair loss/density, exposomal defense, moisturizing hair (e.g., hyaluronic acid), elevating/destigmatizing dandruff care, reduced water usage and personalized textured hair care. Allure highlighted scalp peels/exfoliants, growth serums and bond builders as trends, even calling out disulfide bonds to explain them to consumers. (See Page 38 for more on hair bonds).2
Interestingly, specific to hair loss, the medical community has turned to scalp cooling to prevent hair loss due to chemotherapy; topical products are also commercially available.3 The American Academy of Dermatology refers to low level laser therapy and microneedling as effective treatments for some forms of hair loss.4
In ingredients, rosemary oil is trending for hair growth, thanks in part to renewed interest in a 2015 study showing its comparable effects to minoxidil.5 Trendhunter also cited several hot ingredient types and treatments for hair, including bond-building in hair; peptides to "plump and hydrate" hair; salicylic cleanses that act as exfoliants and reduce oil on the scalp; alternate shampoo forms including powder and blotting paper; pH-balanced hair care; and powdered conditioners that are mixed with water by the consumer to form a paste for use.
Insights across the board point to hair repair and restoration, in one form or another, as the main drivers in this segment. And all have the same end goal: to achieve hair health. Industry experts concur, as the following expert opinions demonstrate.
Retaining Hair, Professional Solutions and Naturals
Today's market for hair health restoration is driven by an increasing prevalence of hair loss, especially among women, according to Crystal Porter, Ph.D., president of Mane Insights, Inc. "Consumers are looking to products and technologies that can allow them to retain and restore their hair and not disguise their issues with extensions and wigs," she writes. "Genetics, grooming routines, hormones (which includes stress), medications and medical conditions can be causes of hair loss but there is a growing body of evidence pointing to environmental and lifestyle factors." She adds that more research is needed to understand why some people are more susceptible to hair loss, and why certain treatments work on some and not others when viable follicles are still present to grow hair.
For the full version read the digital edition of C&T Magazine
References
1. Global Cosmetic Industry. (2023, Feb). 7 Keys to the hair wellness boom. Available at https://gcimagazine.texterity.com/gcimagazine/february_2023/MobilePagedArticle.action?articleId=1853346#articleId1853346
2. Blay, A. (2022, Dec 21). The top hair care trends of 2023 are all about repair. Available at https://www.allure.com/story/2023-haircare-market-trends
3. Valley Health System. (2023, Jan 16). Valley-Mount Sinai comprehensive cancer care now offering scalp cooling treatment to help prevent hair loss due to chemotherapy. Available at https://www.valleyhealth.com/newsroom/valley-mount-sinai-comprehensive-cancer-care-now-offering-scalp-cooling-treatment-help
4. Weeks, T. (Accessed 2023, Feb 6). 6 Treatments for hair thinning that may actually work. Available at https://www.webmd.com/connect-to-care/hair-loss/treatments-for-hair-thinning-that-really-work
5. Bradshaw, H. (2022, Dec 4). Rosemary is the secret to long and healthy hair. Here's how to use it to grow luscious locks. https://www.popsci.com/diy/rosemary-water-for-hair/