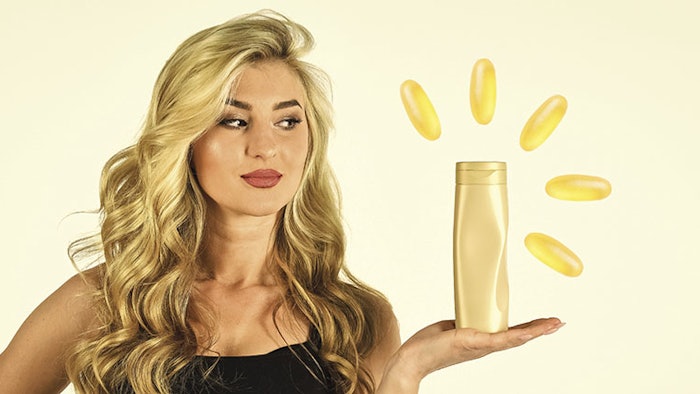 Read the full version in the February edition of C&T magazine
The history of photoprotection has changed drastically from the earliest crude formulations in the 1930s.1, 2 Since then, significant improvements have been made in all aspects of photoprotection – formulation, actives, standardization of efficacy testing, regulation, etc. Concerted efforts have also been made by various medical professional associations, such as the American Academy of Dermatology, the American Medical Association, etc.; nongovernmental organizations including the American Cancer Society, the Melanoma Research Alliance, etc.; and sunscreen manufacturers educating about the hazards of sun exposure.3-6
Even the attitudes on sun exposure and sunbathing have slowly changed. In the 1920s, the French fashion designer Coco Chanel famously promoted sunbathing after she was photographed with sun-tanned skin following a Mediterranean holiday.
Sun-tanned skin thus became a sign of Western beauty as it construed health, wealth and privilege.7 This standard of Western beauty still exists, though to a lesser degree due to the described educational efforts. In addition, in 2007, the International Agency for Research on Cancer demonstrated the link between tanning beds and melanoma.8
Scrutinizing Sunscreens
As consumers began to recognize the dangers of sun exposure, gears shifted toward questioning the safety of sunscreens. In 2018, Downs, et al., published data concluding that oxybenzone posed an environmental threat to coral reefs in Hawaii and the U.S. Virgin Islands.9 Soon after, Hawaii enacted legislation effectively banning the sale and use of OTC sunscreens containing oxybenzone and octinoxate, which went into effect on Jan. 1, 2021. Inspired by the Hawaii ban, Aruba, the U.S. Virgin Islands, Marshall Islands, Key West and other territories have enacted similar legislation.
In 2019, Matta, et al., published the results of an absorption study of avobenzone, oxybenzone, octocrylene and ecamsule based on four commercially available formulations used in six healthy volunteers. These results showed that the plasma concentrations exceeded the U.S. Food and Drug Administration's (FDA's) established level for waiving nonclinical toxicology studies for sunscreens. Although this was a small pilot study, it underlined the need for additional studies to determine the clinical significance of these findings.10
Read the full version in the February edition of C&T magazine
References
Urbach, F. (2001). The historical aspects of sunscreens. J Photochem Photobiol B. 64(2-3) 99-104.
Drissi, M., Carr, E. and Housewright, C. (2021, Sep 1). Sunscreen: A brief walk through history. Proc Bayl Univ Med Cent. 35(1) 121-123
American Academy of Dermatology. (Accessed 2022, Dec 29). Sun protection. Available at https://www.aad.org/public/everyday-care/sun-protection
Berg, M.S. (2022, Mar 18). What doctors wish patients knew about wearing sunscreen. Available at https://www.ama-assn.org/delivering-care/public-health/what-doctors-wish-patients-knew-about-wearing-sunscreen
American Cancer Society. (Accessed 2022, Dec 29). Be safe in the sun. Available at https://www.cancer.org/healthy/be-safe-in-sun.htm
Melanoma Research Alliance. (Accessed 2022, Dec 29). Melanoma: What you need to know. Available at https://www.curemelanoma.org/about-melanoma
Ibid Ref 2
International Agency for Research on Cancer Working Group on Artificial Ultraviolet (UV) Light and Skin Cancer. (2007, Mar 1). The association of use of sunbeds with cutaneous malignant melanoma and other skin cancers: A systematic review. Int J Cancer. 120(5) 1116-22. Erratum in: Int J Cancer (2007, Jun 1) 120(11) 2526.
Downs, C.A., Kramarsky-Winter, E., Segal, R., et al. (2016). Toxicopathological effects of the sunscreen UV filter, oxybenzone (benzophenone-3), on Coral planulae and cultured primary cells and its environmental contamination in Hawaii and the U.S. Virgin Islands. Arch Environ Contam Toxicol. 70(2) 265-288.
Matta, M.K., Zusterzeel, R., ... Strauss, D.G., et al. (2019, Jun 4). Effect of sunscreen application under maximal use conditions on plasma concentration of sunscreen active ingredients: A randomized clinical trial. JAMA. 321(21) 2082-2091.