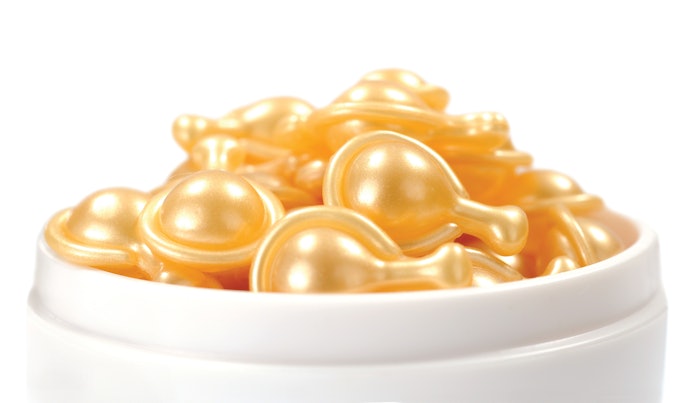 Editor's note: Cosmetics & Toiletries is excited to welcome a new column to its regular lineup: "In the Mix." Here, Kendall Johnson, senior manager of product development, research and innovation for Biossance, considers today's trends in the cosmetics and personal care market. She then explores relevant products from a formulation standpoint, describing enabling technologies or techniques and breaking down what's in the mix. Prototype formulas also are provided for inspiration.
Skin care has seen steady growth that can be attributed to the industry's essential nature and unceasingly stable market penetration. Due to this, trends in packaging, formulation and ingredients continuously emerge in the skin care space. With an increased focus on hygiene and intensified need for self-care related to skin care products, the personal care industry largely endured the 2020 COVID-19 pandemic and after waves.
In the past year, a sense of near normalcy has been restored with decreased pandemic-related regulations and consumers seeing increased social interaction through in-person work, school and social settings. Under these circumstances, new mindsets and skin care trends continue to unfold.
It is expected that consumers will continue to embrace a more holistic approach to skin care regimens, fueling demand for concise routines that impact skin health. They will also put a greater focus on overall well-being and self-care, skin health and sustainable products.
Whether to better protect the skin's microbiome and barrier, or to reduce their environmental footprint, consumers will likely be driven to skin care that impacts skin health as viewed through a self-care lens. The following explores relevant products from a formulation standpoint, breaking down what's in the mix.
Microbiome, Probiotics and Prebiotics
As stated, in a post-COVID world, the importance of incorporating and promoting skin health benefits has been elevated to a necessity that will continue in 2023 and beyond. For brands to properly follow suit and pivot formulation strategies, scientists must start with ingredients that work symbiotically with the microbiome.
As most readers know, the microbiome is the community of microorganisms that exists in a particular environment such as the mouth, digestive tract, urogenital area or skin. Recent research emphasizes that all skin care science starts with a healthy microbiome; without it, active ingredients may be less efficacious or may not function as desired. Therefore, taking this approach requires returning the microbiome to a healthy state while targeting skin concerns simultaneously.
Microbiome-focused ingredients such as probiotics and prebiotics can have multiple functions. They typically restore the microbiome to a healthy state by working to rid the flora of bad bacteria and acting as a food source for the good bacteria.
Read the full article in the January edition of C&T Magazine