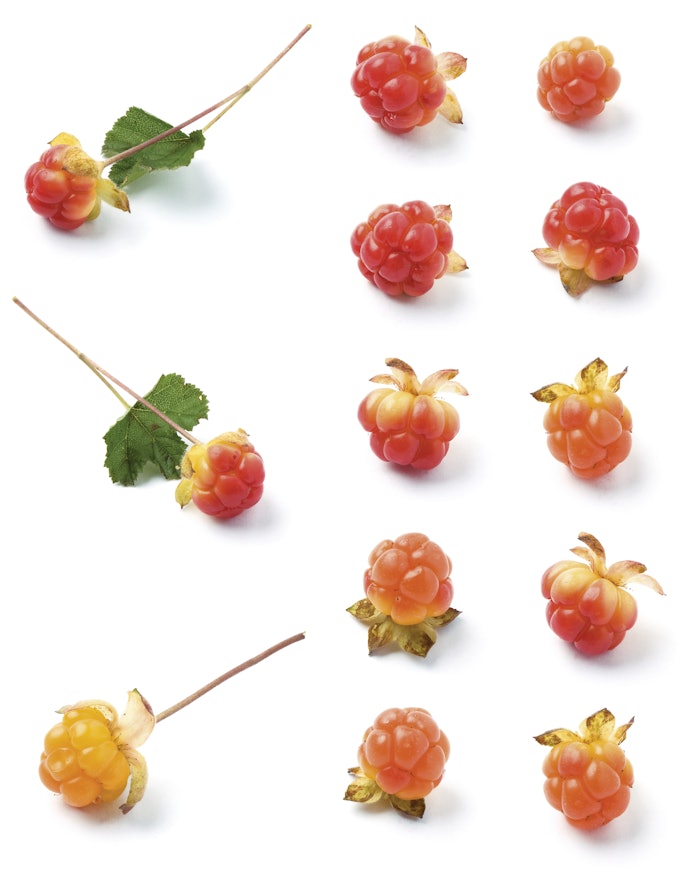 Read the full article in the January edition of C&T magazine.
Climate change, the scarcity of natural resources and other issues related to environmental and sustainable development – together with the trend for higher percentages of natural raw materials in cosmetics – have pressured the industry to re-think the sources of its natural ingredients. For example, every year, large amounts of by-products with rich potential for cosmetic actives are generated in various industries, including agricultural, food, forestry, etc., but not utilized further and instead treated as waste.
The principle of upcycling is to prevent wasting these potentially useful materials and to make use of them, reducing the consumption of new raw materials while creating new products. This can result in reductions in energy usage, air and water pollution, and greenhouse gas emission. Accordingly, by upcycling waste materials from the food and forestry industries, cosmetic companies can help reduce their impact on the environment, limiting the depletion of natural resources while supporting circular economy principles.1
The term upcycling was coined in 1994 by Reiner Pliz since recycling was perceived as diminishing the value of old or used products; upcycling was more appropriate to highlight that the process adds value. In 1998, Gunter Pauli published the first book on upcycling, although the concept did not truly gain mainstream recognition until 2002 in, "Through the Cradle to Cradle: Remaking the Way We Make Things."2
In the recent years, the upcycling trend has taken hold within personal care industry due to consumer concerns about pollution and climate change, and increased demand for more sustainable products. In fact, many emerging and established beauty brands are communicating3 upcycled beauty in diverse ways, joining the sustainability bandwagon and considering upcycled side-streamed raw materials to produce cosmetics.
Upcycling waste from food or forestry industries is a major step in the journey to circular beauty. However, the process requires companies to overcome several challenges, including not only selecting proper extraction methods, but also ensuring the safety of cosmetic formulations containing the upcycled ingredients.4
Twenty years ago, before upcycling was the trend it is today, the use of wild-crafted Nordic ingredients was embedded in a vision by the authors' company of "sustainable Nordic beauty." This focus led to the pioneering launch in 2001 of a so-called side-stream ingredient, a cloudberry seed oil, featured as a skin-brightening product.5 Throughout the past two decades, the company has built expertise on creating these ingredients and today claims a portfolio of more than twenty upcycled ingredients derived from side streams of the Nordic food or forestry industries – as well as some of non-Nordic origin, such as glycerol.
This article provides an overview of the key steps to enable the successful selection, sourcing, development and production of cosmetic products containing upcycled ingredients. As a case study, it follows the upcycled journey of the aforementioned cloudberry, a wild-crafted, hand-picked berry from the Arctic Lapland. Later, it addresses the challenge of communicating about this new generation of naturally derived and sustainable ingredients to consumers – they represent a key cornerstone in the journey to circular beauty, therefore simple, relevant and transparent communication is critical.
Read the full article in the January edition of C&T magazine.
References
Szczygiel, E. (2021, Dec). Circular economy - a new concept or a necessity. Sparawy Miedzynarodowe. 74 (Nr 3) 147-169.
Braungart, W.M. (2002). Cradle to Cradle: Remaking the Way We Make Things. North Point Press. Albany, Ca.
KinShen, C. (2022). Beauty disruptors: Upcycling beauty. Mintel (internal report).
Montoli, N.M. (2022). How upcycling advances zero waste beauty. Cosmetics & Toiletries. 137(7) 44-46.
Isohanni, T. and Kolunen, L. (2002). WO2002038109A1. Geneva: World Intellectual Property Organization (WIPO): United Nations, Geneva.