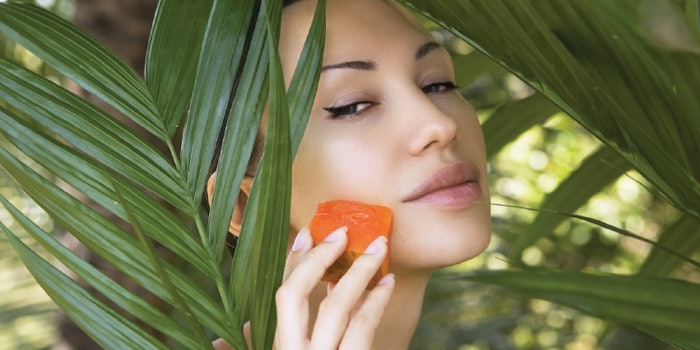 There's no doubt about it, sustainability is here for good—both in the sense that it's here to stay, and that it pushes us to think about the bigger picture effects of our choices. In cosmetics R&D, this involves everything from the ingredient source and its social impact; material extraction, processing and transport; and end user health and safety; to refillable, recyclable or "packageless" packaging; consumption of products from cradle-to-cradle—and circling back again.
I'm an old soul who personally embraces these tenets. That's why I'm excited for this month's issue, which is devoted to sustainability across the board. Lionetti explores upcycling to advance zero waste beauty, while Laden underlines crucial considerations when sourcing botanicals to avoid future controversy. Tamburic, et al., describe testing natural polymers to potentially replicate the properties of synthetic carbomers. And, Lawrence, et al., present a sustainable brown seaweed ferment to protect skin against UV damage.
The crowd-sourced Expert Opinions feature considers sustainable, natural and conscious beauty of today and tomorrow. Steventon looks to phytoestrogens for skin; the formulary provides sustainable and natural prototypes; and this month's Industry Insight takes a holistic approach to mineral sunscreens. Ceraulo and Potter even propose silicones for energy savings and to lower carbon footprints.
This month, we also touch upon care cleansing for skin. Lourith, et al., introduce an exaggerated wash test to clinically validate the mildness of cleansers. Also, Dolecková, et al., demonstrate how cosmetic polysaccharides can act as skin prebiotics.
The industry has embraced and advanced sustainability across the board—and we aim to perpetuate it. We hope this issue energizes and inspires you.