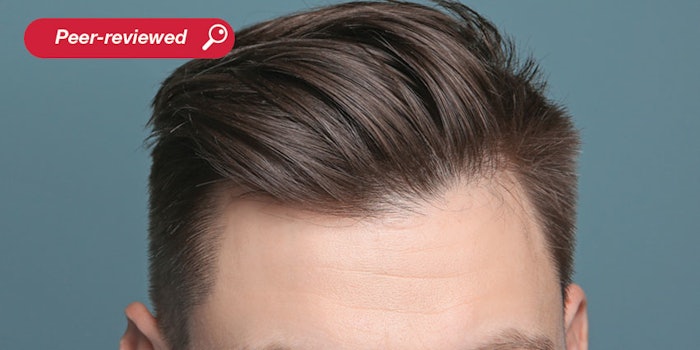 Read the full article in the June 2022 digital edition. . .
Sensory neurons are charged with detecting changes in temperature or sensing touch, but they also control physiological processes in the skin, such as hair growth and sebum control. These effects make sensory neurons an essential player in physiological homeostasis. As such, the use of neuromodulators could serve as an approach to developing innovative hair and scalp care products. Various biological targets for these products are described here, along with their potential benefits.
Scalp Biology
The skin is highly innervated by sensory neurons from the peripheral nervous system. In fact, the skin and nervous system come from the same embryological origin, the ectoderm. As it develops, the ectoderm forms the neural crest to finally give rise to the nervous system, epidermis and associated structures.1
Interestingly, the scalp is innervated by different sensory nerves than those found in the skin. In the scalp, innervation is formed by neurons derived from cranial nerves, mainly from the trigeminal nerve.2 The trigeminal nerve has three branches: ophthalmic, maxillary and mandibular. The cell bodies of trigeminal neurons are located in the trigeminal ganglia found in the Meckel's cave—a cavern in the petrosal part of the temporal bone on the floor of the middle cranial fossa.3
Fibers from the trigeminal ganglion are responsible for detecting sensory information from the face and scalp. These fibers are classified as nociceptive fibers (Ad and C fibers), proprioceptive fibers (Aa and Ab fibers) and low-threshold mechanoreceptors (LTMs).
Nociceptive fibers are activated by noxious stimuli from mechanical, thermal and chemical origins. In response to these stimuli, they transmit pain and itch signals to the thalamus and somatosensory cortex. In contrast, proprioceptive Aa and Ab fibers are responsible for innocuous and proprioceptive stimuli.4
Low-threshold mechanoreceptors present in the dermis and epidermis play an active role in the neural encoding of touch.5 The sensory information from these trigeminal neurons drives to the trigeminal ganglion where it connects with the trigeminal sensory nuclear complex in the brainstem. The ascending projections reach the thalamus and other brain regions responsible for interpreting sensory information via the trigeminothalamic tract.3
. . .Read more in the June 2022 digital edition. . .
References
Huang, X. and Saint-Jeannet, J.P. (2004). Induction of the neural crest and the opportunities of life on the edge. Dev Biol 275(1) 1-11.
Kemp, W.J., III, Tubbs, R.S. and Cohen-Gadol, A.A. (2011). The innervation of the scalp: A comprehensive review including anatomy, pathology and neurosurgical correlates. Surgical Neurology International 2 178; https://doi.org/10.4103/2152-7806.90699
Gambeta, E., Chichorro, J.G and Zamponi, G.W. (2020). Trigeminal neuralgia: An overview from pathophysiology to pharmacological treatments. Molecular Pain 16 1744806920901890; https://doi.org/10.1177/1744806920901890