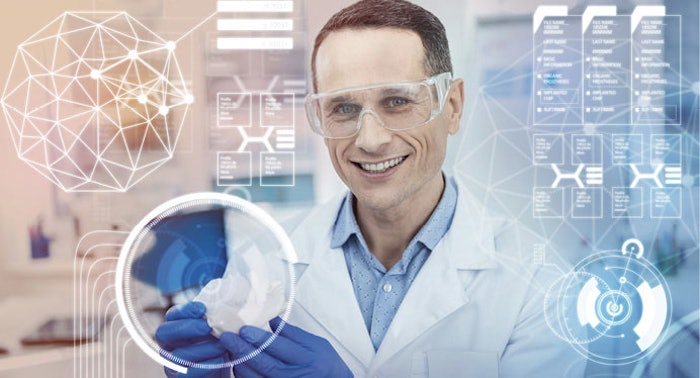 Technology has become second nature to daily life, facilitating new ways to communicate, shop, work, complete tasks, research (thank you, Alexa) and even think. This has raised some concerns over both privacy and the ethics of "adaptive choice architectures" in artificial intelligence (AI) and machine learning tools;1 but this power can be used for good.
For example, in medicine, deep learning is used to analyze X-rays, computed tomography, and both magnetic resonance and pathological tissue imaging; the same AI also has been adapted for hair density measurements to assess hair loss.2 In food, machine learning and predictive algorithms can model consumer flavor preferences to predict how they will respond to new tastes.3 For beauty consumers, AI tools can make researching, trying and buying products, and tracking their effects, easy and fun.
Technology also has been critical to uncovering mysteries relevant to cosmetic science. One example is the quantitative mapping of hair graying and its reversal in relation to stress.4 Another describes how triboelectrification between hair and PDMS-coated carbon cloth can power wearables for smart health monitoring.5
The above examples of tech in beauty + hair research were not chosen by accident; they demonstrate the prevalence of technology in our lives as well as this month's content in C&T. In our Industry Insight, on Page 7, Georgievskaya details how the tech platform Haut.AI leverages AI, neural networks and computer vision to advance skin health and care. On Page 19, Valley, et al., describe how AI is advancing beauty for consumers and product developers, while Fathianathan presents a programmable beauty concept on Page 32 for next-gen personalization; in this case, for hair conditioners.
In hair care, on Page 24, Lopez-Gonzalez reviews biological targets for neurocosmetics to stimulate the scalp. Schoeffel, et al., on Page 34, explore a natural approach to treating dandruff, and this month's Expert Opinions on Page 16 offer insights on current and future hair and scalp care.
As a bonus, Rastrelli, et al., propose functionalized biomimetic hydroxyapatite on Page 44 for antiviral skin and oral defense, while Meredith, on Page DM9, keeps us on top of European regulations.
We hope our latest edition empowers you to do good in the cosmetics R&D space.
Read more in the June 2022 digital edition. . .
References
https://dl.acm.org/doi/abs/10.1145/3306618.3314286
https://www.mdpi.com/1424-8220/22/2/650
https://foodindustryexecutive.com/2018/04/6-examples-of-artificial-intelligence-in-the-food-industry/
https://elifesciences.org/articles/67437
https://onlinelibrary.wiley.com/doi/abs/10.1002/ente.202200195