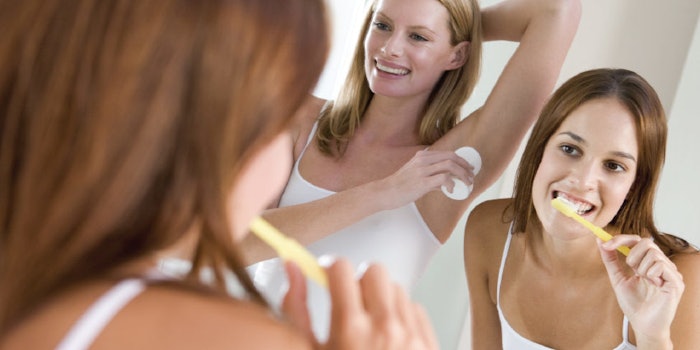 "The hedonic aspects and the pleasure of using cosmetics, i.e., the well-being and psychological improvements gained, are the true consumer drivers," Bedos et al. once wrote.1 To create pleasurable experiences, product developers must understand what moves consumers. But getting into consumers' heads is no easy task, which might explain why the overall market for emotion detection could see a CAGR as high as 18.7% from 2021-2030, by one estimate.2
Consumer priorities also influence product experiences, and these have taken many twists and turns since the onset of the pandemic. Initially, safety and health were immediate concerns, driven by fear of an unknown adversary. Self-care, wellness and "greater good" values emerged during our quarantined time of reflection. De-stressing and mood-boosting have since become more important as the struggle drags on.
Consumer purchasing follows this winding path. For example, per Mintel (in 2021),1 with social distancing measures in place, almost three in 10 (28%) regular antiperspirant or deodorant (AP/deo) consumers reported using them less frequently. The result was a ~7% market decline in 2020 and additional ~5% drop projected for 2021. Consumer concerns over hygiene have returned, however, and the market appears to be coming back. Technavio projects a 5.54% CAGR for AP/deo from 2022-2026.3 Oral care is looking up, too, with an estimated CAGR as high as 8.1% from 2021-2030, per Precedence Research.4
This issue of C&T both embraces the consumer experience and reexamines these reemerging markets, first with an overview of modern oral care innovations on Page 20. AP/deo formulating in today's greener, natural age is presented on Page 44, while AP/deo fundamentals are given on Page 42. There's also an AP/deo and oral care formulary on Page 46.
In attempt to glimpse inside consumers' minds, Page 40 features a review on test methods to measure emotional response. The question of safety in terms of regional regulatory differences is considered on Page 24, as are changes to Asian regulations on Page 30. Finally, in the spirit of self-care, wellness and health, on Page 36, a citizen science approach to microbiome research and case study are presented. We hope our latest edition moves your inner innovator.
References
https://bit.ly/37QzxRX
https://bit.ly/37KEig1
https://prn.to/3M6Sw9M
https://www.biospace.com/article/oral-care-market-to-reach-at-a-cagr-of-around-8-1-percent-by-2030/