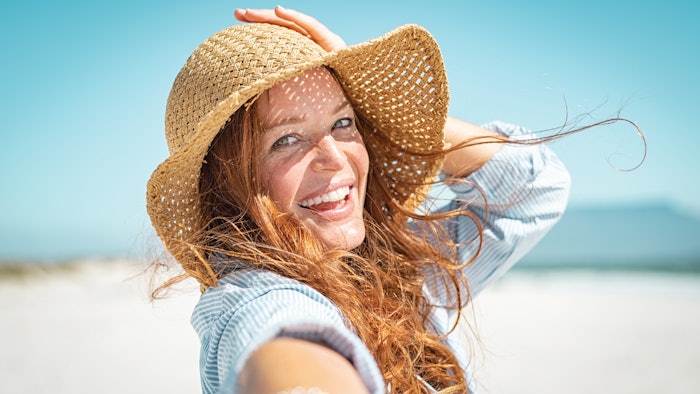 Read the full article in the April 2022 digital edition. . .
Plant-based ingredients for skin care compositions will always gather interest amongst consumers; and while a familiar botanical name— as opposed to its chemical counterpart — may inspire confidence in some, chemists and biologists will always look to understand what components within a plant extract are performing a therapeutic or cosmetic action.
Such is the case of resveratrol (3,5,4'-trihydroxystilbene), an antioxidant molecule first isolated from the roots of white hellebore (Veratrum grandiflorum), a South-Chinese native, and later from Polygonum cuspidatum, also known as Japanese knotweed. The latter has long since been used in traditional Chinese and Japanese medicine as it is renowned for its therapeutic effects.1
Research on this compound was revived in 1992 when Renaud and de Lorgeril proposed that the low incidence of coronary heart diseases (CHDs) seen in French people, despite their diet being rich in saturated fats, could be explained through moderate wine consumption by much of the population. Since then, the so-called French Paradox2 has been further investigated and questioned (with heavy alcohol consumption being strongly associated with CHDs) but the interest in the composition of wine remains. This led to the identification of red wine as a rich source of resveratrol and with it, a growth in consumers' awareness of this powerful antioxidant molecule.3
First introduced to the market as an oral supplement, which claimed to be beneficial for a plethora of oxidative stress-related disorders,3 resveratrol soon made its way into cosmetic formulations, becoming an important fixture in products that claim to target signs of aging through antioxidant support. Recently, and due to the same free-radical scavenging action,4 resveratrol has been explored as a supporting ingredient in sun care formulations.
. . .Read more in the April 2022 digital edition. . .
References
Farris, P., Krutmann, J., Li, Y.H., McDaniel, D. and Krol, Y. (2013). Resveratrol: A unique antioxidant offering a multi-mechanistic approach for treating aging skin. J Drugs Dermatol 12(12) 1389-94. PMID: 24301240.
Renaud, S. and de Lorgeril, M. (1992). Wine, alcohol, platelets, and the French paradox for coronary heart disease. The Lancet 339(8808) 1523–1526. doi:10.1016/0140-6736(92)91277-f
Catalgol, B., Batirel, S., Taga, Y. and Ozer, N.K. (2012). Resveratrol: French paradox revisited. Front Pharmacol. 3(141). doi: 10.3389/fphar.2012.00141.