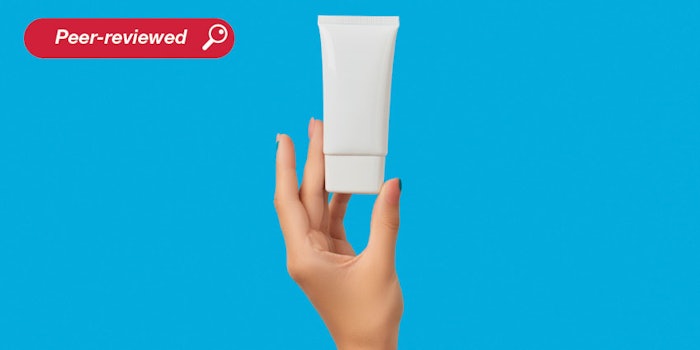 Read the full article in the March 2022 digital edition. . .
The recent pandemic has impacted skin care consumer consumption and behavior. One NPD report1 in early 2021 cited a 23% decline in sales of prestige skin care in the UK as consumers streamlined their routines, embracing the skin minimalism or skinimalism trend.2,3 While the prestige category appears to be making a comeback,4 consumer confidence was hit, leading to reluctant spending in uncertain times yet simultaneously investing more time in at-home skin care routines as a form of self-care to counteract stress.
Beyond cost or the number of products, the skinimalism trend also champions ''effortlessly chic,'' natural-looking skin, in contrast to intense, caked-on makeup to cover or fix flaws and achieve unrealistic beauty ideals as seen on social media.5 In saving time and money, consumers are additionally being more sustainable and friendly to the planet, purchasing fewer products, which equals less packaging and waste, and opting for targeted or multifunctional products.
Consumers simplifying their routines is just one side of the coin. Brands and formulators have responded to the trend by reducing the number of ingredients in products, as well as eliminating those that are unnecessary, paring the formulations down to the bare minimum. Ingredient suppliers have followed suit, reducing the ingredient lists of their own prototype formulas down to a minimum.6
. . .Read more in the March 2022 digital edition. . .
References
NPD (2021, Mar 25). UK consumers embrace the trend for 'skinimalism.' Available at https://www.npd.com/news/press-releases/2021/uk-consumers-embrace-the-trend-for-skinimalism/
Schlabach, J. (2020, Dec 11). Pinterest 2021 beauty trends. Global Cosmetic Industry. Available at: https://www.gcimagazine.com/brands-products/hair-care/news/21875770/pinterest-2021-beauty-trends
Grabenhofer, R. (2021, Mar 10). Cosmetic trends and opportunities post-COVID-19. Cosmet Toil. Available at: https://www.cosmeticsandtoiletries.com/home/article/21849224/cosmetic-trends-and-opportunities-postcovid19
Gleason-Allured, J. (2021, Nov 5). Q3 2021 US prestige beauty results show some gains versus 2019. Available at https://www.gcimagazine.com/consumers-markets/news/21865998/q3-2021-us-prestige-beauty-results-show-some-gains-versus-2019
Pinterest Business. Skinimalism: Skinimalsim is the new glow up. Available at: https://business.pinterest.com/en-gb/pinterest-predicts/2021/skinimalism/
Gattefossé. Classic beauty: Understanding the shift towards minimalist cosmetics. Available at: https://www.gattefosse.com/personal-care-trend/minimalist-cosmetics
a MyMicrobiome Cosmetic Standard