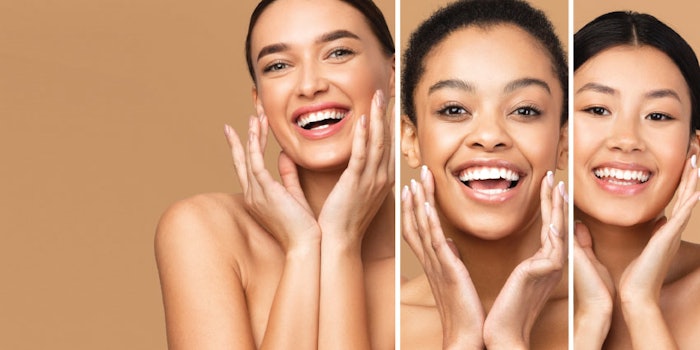 Read the full article in the March 2022 digital edition. . .
Humans tend to form first impressions through visual appearances despite logic, reasoning and social etiquette advising otherwise. This is due to human evolution, which has fostered alliances with those individuals who are perceived as healthy, as opposed to unhealthy. According to psychologist Nancy Etcoff, Ph.D., assistant clinical professor in psychology at Harvard University, beauty is a perception and not easily defined. "It is noteworthy that the experts describe the experience of seeing beauty and not what beauty looks like," she wrote, noting the only physical descriptors for beauty she has gathered are young and tall with good skin.1
Because beauty milestones include smooth and healthy-looking skin, a flawless complexion is an important component of facial attractiveness and continues to be one of the most universally desired features. Therefore, beauty consumers seek to improve their facial skin appearance.2, 3 Many words such as radiance, healthy and glowing skin are used by these consumers.4 The comprehensive term for this collection of desired results is skin quality , a concept that is gaining ground in the aesthetic field. To this end, minimally invasive rejuvenation procedures, cosmeceuticals and even injectable therapies are becoming increasingly popular but it is still difficult to achieve a consistent, shared and objective definition of skin quality.
. . .Read more in the March 2022 digital edition. . .
References
Etcoff, N.L. (2000). Survival of the Prettiest: the Science of Beauty. New York, NY: Anchor Books.
Fink, B., Grammer, K. and Thornhill, R. (2001). Human (Homo sapiens) facial attractiveness in relation to skin texture and color. J Comp Psychol 115 92-99.
Morris, D. (1967). The Naked Ape: A Zoologist's Study of the Human Animal . New York, NY: McGraw-Hill.
Humphrey, S., Manson Brown, S., Cross, S.J. and Mehta, R. (2021, Jul 1). Defining skin quality: Clinical relevance, terminology, and assessment. Dermatol Surg 47(7) 974-981.