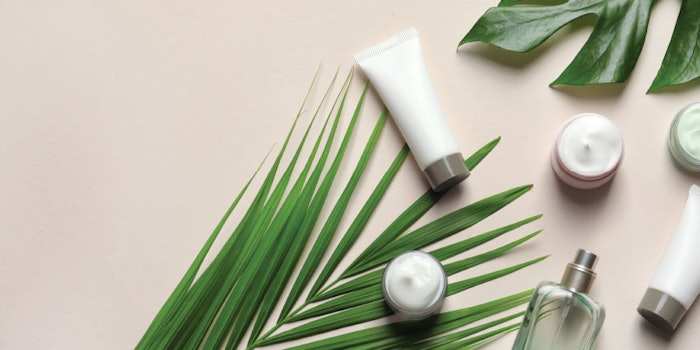 Read the full article in the March 2022 digital edition. . .
Minimalism and skinimalism have popped up on the beauty trends radar in the past few years, and while the drive to "simplify, simplify, simplify," as Thoreau urged us,1 is not novel, this approach toward personal care appears to be—at least, for this go 'round. This move toward skinimalism reflects a core tenet of the hugely successful clean beauty movement: omit the unnecessary.
Of course, like the natural, clean and sustainable movements before it, skinimalism is multifaceted and subject to interpretation. For one, it relates to thinning out the beauty bag to just the essentials, á la J-Beauty, removing the potential effects of products layered on skin.2 It also seeks to maintain the body's healthy and natural state, including the skin microbiome, by using products with the mildest and fewest ingredients.
Mildness, in turn, lends itself to interpretation. This communicates using not only non-harsh ingredients, but those that are inherently inert and "safe"—which takes us down another rabbit hole.
We asked industry experts to weigh in on how they view skinimalism and its impact on the cosmetics market as well as product development. Following are their responses.
Supply Crisis, Reduction Limits and Synergistic Solids
"Clean beauty was the catalyst for pushing consumers to re-examine the safety and sustainability of their skin care products," writes Wilson Lin, marketing and regulatory manager of Applechem, Inc. "But ultimately the pandemic lockdown was the main driver for the minimalist formulation trend." He adds that from the supplier side, "The global shipping crisis has created a strong incentive for manufacturers to create pared down stock formulas that can drive down costs and lead times while still meeting consumer demand."
In terms of future directions, he states, "We're seeing an interesting push toward solid anhydrous formulations that can address consumer sustainability concerns with both packaging and water usage. That said, we think minimalist formulations can only go so far without completely compromising on functional efficacy, so future innovations will likely come down to finding unique interactions between multifunctional specialty materials."
For example, Lin describes a synergy discovered between common polyols like glycerin and Applechem's o/w thickener, Sensogel NOVUS (INCI: Hydroxyethyl Acrylate/Sodium Acryloyldimethyl Taurate Copolymer (and) Water (aqua ) (and) C15-23 Alkane (and) Decyl Glucoside (and) C13-14 Alkane (and) Glycerin).
"This combination creates a cohesive glycerin glaze with some elastomeric properties, creating a much stronger, more water-resistant moisturizing effect on the skin." He adds that this greatly reduces the traditional tacky feel from excessive glycerin use, so formulators can create minimalist skin care formulas that are both highly moisturizing and sensorially pleasing. "This intersection between one or two multifunctional specialty materials and commodity ingredients will be key to maintaining this trend's momentum."
. . .Read more in the March 2022 digital edition. . .
References
1. Stanford (accessed 2022, Feb 4). Thoreau quotes . Available at https://stanford.io/35JPrg1
2. Dermstore (accessed 2022, Feb 4). J-Beauty vs. K-Beauty: What's the difference? https://www.dermstore.com/blog/j-beauty-vs-k-beauty/