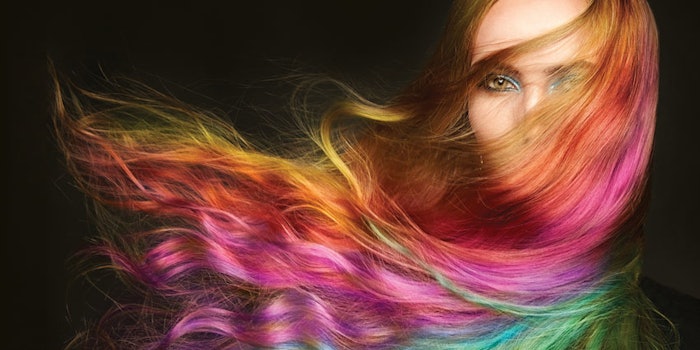 Hair is the crowning glory for many women as the most overt representation of oneself. The trade-off for this free expression, however, typically is hair damage. In the following discussion, adapted from an interview with Jennifer Marsh, Ph.D. (JM), research fellow of Procter & Gamble, Marsh explores this high tension line and considers how product developers could potentially restore balance.
C&T: What are some of the most pressing concerns for today's hair care consumers?
JM: The same fundamental truths are still consistent for the industry. Hair is such an important way for women to present themselves and their personalities to the world and they can control it. They have the ability to transform it into different looks, adding confidence. I think that will always be true. I think the pressing concern is that while they want to transform themselves, the processes they need to go through are causing damage. So how can they do it without damage? That's one of the age-old tensions that always exists.
I think what changes over time is what that tension really manifests itself as. So if I'm 18 to 20 and I'm really exploring my personality, maybe I'm trying out bleaching and changing my style and color very often. How do I create those transformations and make sure I don't have split ends and my hair still looks shiny? Those concerns might be very different if I'm in my 50s and now I'm having to control gray, and what I'm really looking for is to make my hair look younger. Perhaps volume is one of my concerns.
So I think hair's fundamental importance to us is still uniformly true, and that damage as the trade-off is also uniformly true. What changes is the environment and the exact manifestations of that tension.
C&T: What hair care benefits are currently drawing market interest?
JM: One issue is associated with styling and wash frequency, and relates to achieving semi-permanent changes. Consumers are considering if they have to curl or straighten their hair every cycle, or if they can get the style to last over multiple cycles. This is something women are very interested in.
Another, again, relates to damage and going beyond conditioning to give other benefits, so multipurpose products are in demand. For example, consumers want to condition and keep the damage under control, but also give some style, e.g., curls, or shine and damage protection. People have limited time, so they want a product that does all of these things rather than having several different products.
Read the full interview in our February 2022 digital edition. . .