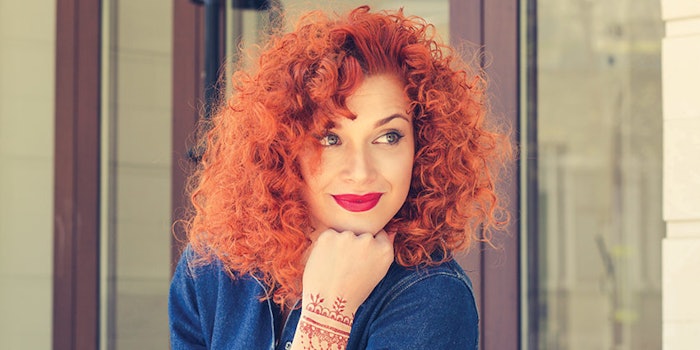 Demand for hair care fell globally in 2020, Fortune Business Insights (FBI) reports, with a CAGR of -4.63% due to COVID-19.1 The market is bouncing back, though, and expected to grow to $112.97 billion, with a CAGR of 5.6% from 2021-2028. Interestingly, the market for hair loss treatments is also on the rise (stress, perhaps?); Coherent Market Research placed it at $3.592 billion in 2020 and projects it will reach $5.461 billion by 2027—a CAGR of 6.2%.2
FBI expects product innovations will drive growth in hair care; for example, cruelty-free vegetal keratin products and other nourishing treatments, shampoos for dry/oily hair, conditioners for damaged scalps/hair, and products for colored-treated and curly hair.1 Good Housekeeping also outlined innovations specifically to moisturize and define 4C hair—the curliest of types. These include no-poo gentle cleansers, quenching hair masks, leave-in detanglers, curling and twist creams, and more.3 Indeed, while differences in curly/coily versus straight hair have long been known, they have more recently been embraced by consumers—and technically elucidated. Unilever, for example, published last year on molecular differences in the proteins present in very curly versus very straight hair.4
Responding to both the science and consumers' love for their locks, this edition of Cosmetics & Toiletries opens with a close examination of textured hair types on Page 46, and provides tips to formulate products for especially curly hair. In addition, to address consumer needs throughout stages of life, on Page 34, P&G's Jennifer Marsh, Ph.D., reviews changes in hair that occur with age including biology, consumer perception and related treatment choices.
Beyond hair, this issue speaks to ethical and sustainable cosmetics R&D, beginning on Page 26 with ideas to make labs and manufacturing more sustainable. On Page 58, an upcycled extract from Pinus strobus (white pine) bark is evaluated for effects to improve skin complexion, while on Page DM5, we posit whether natural is rational from a product development standpoint.
Finally, in the newly revived "Ingredient Review" column on Page 42, DECIEM's Rita Silva highlights sclerotium gum as a biodegradable and eco-friendly thickener, stabilizer, moisturizer and more. We hope this hearkening to hair and sustainability teases out solutions to your R&D snags.
https://www.fortunebusinessinsights.com/hair-care-market-102555
https://www.businesswire.com/news/home/20210118005233/en/Global-Hair-Loss-Treatment-Market-to-Surpass-US-5461.1-Million-at-a-CAGR-of-6.2-during-2020-2027-Says-Coherent-Market-Insights-CMI
https://www.goodhousekeeping.com/beauty-products/g38386616/best-4c-hair-products/
https://library.scconline.org/v072n03/7
Rachel L. Grabenhofer, Managing Scientific Editor