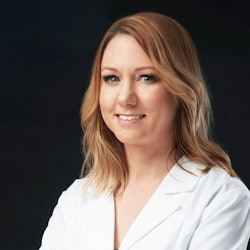 Cosmetic Chemist, Consultant, Professor at University of Cincinnati
Kelly A. Dobos is a cosmetic chemist with 20 years of expertise in skin care and color cosmetics, having worked for brands such as Bonne Bell, Purell and Jergens. She graduated Oberlin College with a bachelor's in chemistry, and obtained a master's in pharmaceutical sciences with an emphasis in cosmetic science from the University of Cincinnati, from which she received the GOLD (Graduate of the Last Decade) Distinguished Alumni Award.
Dobos also holds an MBA from Cleveland State University and has been a member of the SCC for 18 years, serving at local and national levels, including as president in 2019. Kelly is an inventor on four patents and has written numerous articles for cosmetic science publications, including Cosmetics &Toiletries. She is part of the American Chemical Society's expert panel and serves as a subject matter expert for consumer magazines like Allure and New Beauty, in addition to news organizations such as NPR and the Washington Post. She served at a judge for the 2022 C&T Alle Awards and is currently teaching courses on color cosmetics for the University of Cincinnati.