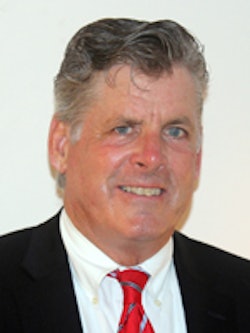 Vice President of Microbiology and Fermentation in R&D, The Estée Lauder Cos., New York
Steve Schnittger, Ph.D., is the Vice President of Global Microbiology and Fermentation in R&D for the Estée Lauder Cos. He has been with the company for more than 20 years, all within the Microbiology and Bio-Ferm Lab. His primary responsibilities are in the area of cosmetic preservation and advising chemists on new formulations. Additional responsibilities include: developing new actives through fermentation, advising on cleaning and sanitization procedures, and assisting quality assurance and manufacturing when problems arise. He works closely with the Safety Group to find a balance between safety and product preservation.
Before joining the Estée Lauder Cos., Schnittger worked for Ralston Purina Co. and attended school at the University of Tulsa, majoring in microbiology. He is past chairman of the PCPC (then-CTFA) Microbiology Committee, an active member of the U.S. TAG/ISO committee for Cosmetic Microbiology, and a member of the American Society of Microbiology, the Society of Cosmetic Chemists and the Institute of Food Technology. He holds numerous patents in cosmetic science, fermentation and frequently presents on preservation, risk assessment and fermentation.