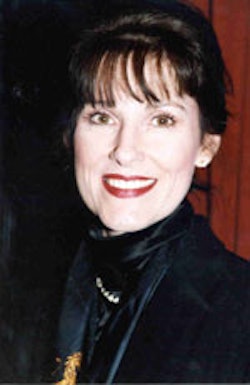 Physician, Dermatology Consulting Services, USA
Zoe Diana Draelos, M.D., is a board certified dermatologist in private practice and a primary investigator for Dermatology Consulting Services, a company she founded in 1988 to provide education, develop formulation technology and conduct clinical studies in association with the pharmaceutical and cosmetics industry. Her research interests include cosmetics, toiletries and biologically active skin medications. A national and international speaker, she has been the recipient of numerous research grants and served as principal investigator on more than 200 clinical trials. She is also a contributor to the medical literature, with more than 200 articles and 25 book chapters to her credit. She is the author of the Cosmetics in Dermatology, now in its third edition, and Hair Care, as well as serving as the editor for the textbook Cosmeceuticals, which has been translated into five languages. Complementing her writing endeavors, Draelos serves on eight editorial boards, including Cosmetics & Toiletries, Cosmetic Dermatology, The International Journal of Cosmetic Science, Dermatologic Surgery, Dermatology Times, Aesthetic Dermatology News, Journal of Cosmetic and Laser Therapy, Drugs and Dermatology, Cutis and the Journal of the American Academy of Dermatology. She is the editor-in-chief of the Journal of Cosmetic Dermatology.
Draelos is a fellow and past board member of the American Academy of Dermatology and also holds membership in the American Dermatological Association, the Society for Investigative Dermatology and the American Society of Mechanical Engineers, among others. She is a past board member for the Society for Dermatologic Surgery. A former Rhodes Scholar, Draelos has been the recipient of many awards and honors in recognition of her professional and academic accomplishments. She was recently given a Lifetime Achievement Award for her research from Health Beauty America, a professional skin care and cosmetics industry organization.