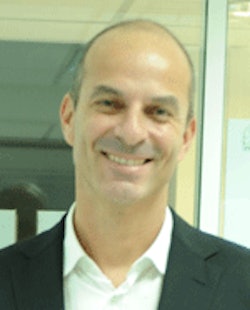 Basic and Applied Research Director, Coty-Lancaster, Monaco
Marc Pissavini, Ph.D., began his career as an analytical chemist for the cosmetics industry in 1997 and soon thereafter, in 1998, joined the sun research department of Coty-Lancaster in Monaco. In 2003, he earned his doctorate in chemistry from the University of Nice-Sophia Antipolis and since 2008, has served as the director of Basic and Applied Research for Coty-Lancaster. His portfolio includes 20 publications, two patents and 25 conference and poster presentations.
Pissavini's research interests include UV spectroscopy with a focus on the study and design of test methods and the influence of substrate roughness on SPF measurements; the design and optimization of SPF, PPD, water resistance and photostability test methods; and skin care research in relation to texture and sensory assessments. He is an active participant in related specialty groups, including serving as chairman, since 2012, of both the Cosmetics Europe Photostability In Vitro Task Force and of the ISO SPF In Vitro Task Force. He has also been a member of the French Agency for the Safety of Health Products (AFSSAPS), the French Organization for Standardization and its International Organization Standardization member body (AFNOR), and the French trade organization Fédération des Entreprises de la Beauté (FEBEA) for years.