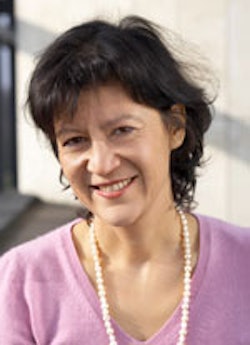 Life Sciences Department Director, LVMH Recherche, France
As director of the life sciences department at LVMH Recherche, Perfumes and Cosmetics, Schnebert's role heavily involves cosmetic efficiency evaluation and research in cutaneous biology, and she is charged with defining research strategies, coordinating research contracts, managing researchers and evaluating new scientific concepts stemming from research work.
After earning her doctoral degree in medicine at the University of Paris VI, and what she calls an "enriching experience in dermatology" at the Hospital St. Joseph of Paris, she led a training course in clinical methodology. Fascinated by research, she began her career in 1985 at Ipsen, a pharmaceutical company, as project manager in clinical research, where she coordinated phase III and IV studies in the areas of gynecology, cancer research, pediatrics and gastroenterology. She also worked on the first protocols of in vitro fertilization. Five years later, Schnebert joined the laboratories of Parfums Christian Dior, where she became responsible for clinical tests, and was entrusted with the management of all cosmetic product efficiency evaluations at LVMH Recherche laboratories, where she is today.