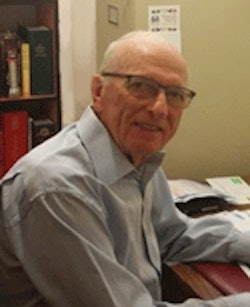 Technical Manager, Alpa Cosmetics, Carmiel, Israel
Karl Laden, Ph.D., has been the Technical Manager for Alpa Cosmetics since 1994 and is responsible for all regulatory and technical matters relating to products imported and manufactured by the company, including brands from Beiersdorf, Chanel, Elizabeth Arden, Givenchy, MAM Baby, Clarins and more. Laden also is responsible for development and manufacture of new products for the Orna 19 brand hair removal and skin care products. Prior to his current role, he was a consultant from 1987 to 1993, working with several major manufacturers.
In cooperation with Alpa Cosmetics, he developed a line of Dead Sea Cosmetics called Mineral Spa; co-founded InnoScent Ltd., a company developing novel solutions to odor problems, and served as vice president of R&D for Carter-Wallace Corp. in New York (1976-1986).
Professional activities include: President and Chairman, U.S. Society of Cosmetic Chemists (1977-1978); Editor, Journal of Cosmetic Science (1971-1976); Board of Editors, Research Technology Management (1983-1986); Contributing Editor, National Beauty School Journal (1970-1977); and the Personal Care Products Council Microbiology Committee (1972-1976).