Centerchem Inc
20 Glover Ave.
Norwalk, CT 06850
United States
Centerchem's name and reputation stand for more than 70 years of success. The company is a national marketer and distributor of quality functional ingredients to the cosmetic and personal care industry. In addition, it supplies unique ingredients to the food and beverage markets.
Why Centerchem is Unique
Centerchem's Cosmetic Department represents a broad range of international suppliers. It is dedicated to providing high-quality ingredients, a range of novel technologies and support to its clientele. Centerchem's high-end target retail customers enjoy the assistance of a specially trained technical sales team, plus the support of a cosmetic formulation laboratory. The company features the additional advantages of internal expertise in market research and advertising promotion. Centerchem maintains a well-known, cutting-edge position in the personal care industry.
Major Products
Centerchem's personal care products encompass an array of innovative technologies and specialty ingredients, such as active ingredients developed and substantiated for specific marketing claims, materials relating to peptides, botanically derived active ingredients, skin pigmentation modifiers, materials that regulate adipose development and activity, moisturizing complexes and treatment humectants, exotic emollients and organosilicone complexes, thermo-sensitive delivery systems, unique film and barrier forming ingredients, and sustainable bio-based emollients. Centerchem is increasing its portfolio of certified organic ingredients, targeting safety and options for a savvy clientele.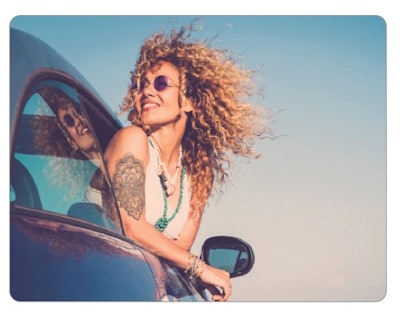 Strategic Advantages
Centerchem has well-established relationships with many manufacturers of distinction, including DSM, Aprinnova, and Provital. Centerchem's long-term goal is to continue to develop a service bank of new technologies, patents and products for the benefit of its customers.
Comprehensive Data
For further information about Centerchem's expertise and high-quality functional ingredients, please browse its dynamic website. Search the extensive array of cosmetic ingredients, request samples and information, and stay current with Centerchem's newest personal care products, features and events. Please visit www.centerchem.com.
Key Personnel
Jon D. Packer—President
Christine Dondero—Vice President
Ray Sourial—Vice President
Cosmetics/Personal Care Ingredient Supplier
Flavor Raw Material Supplier
Cosmetic Ingredients

(Actives, Balancing-soothing, Color Cosmetics, Moisturizing, Preservation, Sensory, Skin/Body)

Cosmetic & Personal Care Formulas

(Anti-aging/Face, Hair Care, Skin Care, Sun Care)