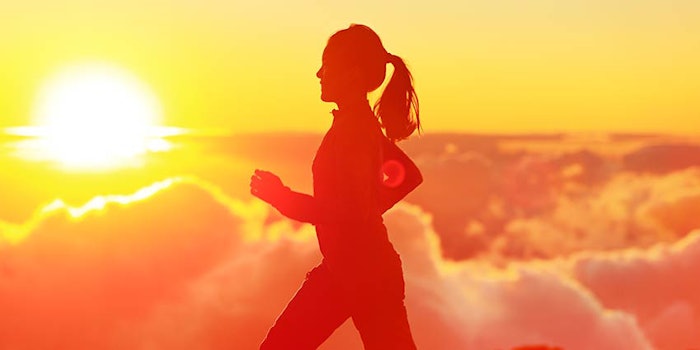 This story has been modified to clarify facts regarding this material's application.
Ashland has partnered with biotech company Specnova to become the U.S. distributor for NordicCherry tart cherry extract, which is made with whole fruit Prunus cerasus Stevnsbaer sour/tart cherries produced in Nordic countries.
The extract is derived using a "gentle, clean, proprietary water extraction process," according to the company, which concentrates the high levels of polyphenol bioactives found in the fruit. These bioactives are placed in a plant-starch matrix for protection using MatrixShield technology.
While the material has nutritional benefits for exercise recovery, joint health and mobility, polyphenols posses antioxidant, anti-inflammatory and antineoplastic properties that may be used for sunburn prevention.
"[P]olyphenols decrease the damaging effects of ultraviolet A (UVA) and ultraviolet B (UVB) radiation on the skin," according to a 2016 study. This impact was suggested both for oral and topical application of the materials, although more research would be required for the sun care market.
The report notes that "current studies are limited and further research is necessary to evaluate the efficacy, mechanism of action, and potential side effects of various forms and concentrations of polyphenols."
According to a press release, NordicCherry is nearly flavorless and can be applied to food, beverages, supplements and nutritional applications.
"Sports enthusiasts, including the everyday athlete, are a growing segment of the population that want to achieve their exercise and training goals faster," said Brian McGrath, vice president, health and wellness, Ashland. "NordicCherry extract enables the sports enthusiast to recover faster after working out. It is a natural extension of the nutritional purchases they're making today to help meet their daily lifestyle goals. We are excited about our relationship with Specnova who has a keen focus on best-in-class ingredients, unique technologies, stronger benefits and quicker results. Together, we will innovate and delight customers."
"We are thrilled to combine our small molecule discovery platform and deep expertise in natural product compounds with Ashland's passion for solving and their long-standing specialty ingredients expertise and scale which is unmatched," said Sebastian Balcombe, CEO and founder of Specnova. "Specnova's research-supported ingredient combined with Ashland's innovative and solution-based culture, breadth of capabilities in formula development, delivery systems, analytical chemistry, wide customer reach and more, gives us confidence that NordicCherry will propel to the top of the tart cherry and wellness market."