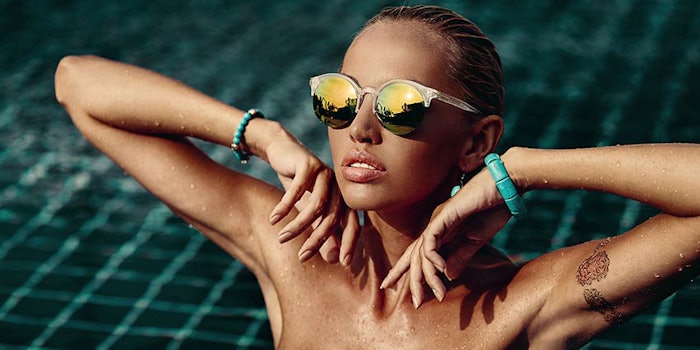 For an intense but effortless tan, formulators can look to Givaudan Active Beauty's new Vegetan Evolve (INCI: Erythrulose (and) Water (aqua)). The ingredient reportedly provides a long-lasting and natural effect to self-tanner formulations.
The new ingredient is based on erythrulose, which has the same properties as DHA, the reference molecule for self-tanning. This triggers the Maillard reaction to produce melanoids, or brown compounds, which link to the skin's proteins to create a tanning effect within hours.
According to the company, this process enables a more controlled reaction with the skin, making the ingredient "ideal in association with DHA" for increased consumer benefits. Additionally, the supplier's studies found the ingredient to provide a longer-lasting, more natural and darker tan color.
Vegetan Evolve utilizes sustainable white biotechnology, which is also used to create Givaudan Active Beauty's DHA-including ingredients in the supplier's Vegetan range. The company suggest adding a few drops of Vegetan Evolve at the end of the formulation process to operate in synergy with other ingredients in the line.
The new ingredient leverages the growing self-tanning market—plus the rising power of online influencers. According to data reported by Givaudan, 58% of U.S. female beauty consumers were encouraged to buy certain sunless tanning products over social media.
Vegetan Evolve was presented at SCS Formulate, held in Coventry, U.K., from Nov. 13-14, 2018.