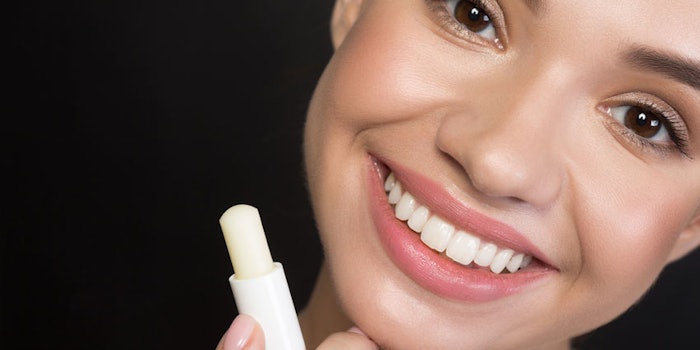 This editor's pick from Croda is a crystal-clear nourishing travel stick or "wand," ideal for targeting dry and tired skin on the go.
Featuring just six ingredients, the formula utilizes OleoCraft LP-20 and OleoCraft MP-32 oil-structuring polymers to provide a solid product format. Additionally, Crodamol ISIS is said to work in synergy with the natural skin barrier to optimize skin hydration, while Liquid Medilan Ultra aides in skin nourishment and repair.
Skin-nourishing Travel Stick
A.
Isopropyl Isostearate (Crodamol IPIS, Croda)
35.00% w/w
Ricinus Communis (Castor) Seed Oil (Seatons Castor Oil BP, Croda)
20.00
Polyamide-3 (Oleocraft MP-32, Croda)
17.50
Polyamide-8 (Oleocraft LP-20, Croda)
7.50
Liquid Lanolin (Liquid Medilan Ultra, Croda)
5.00