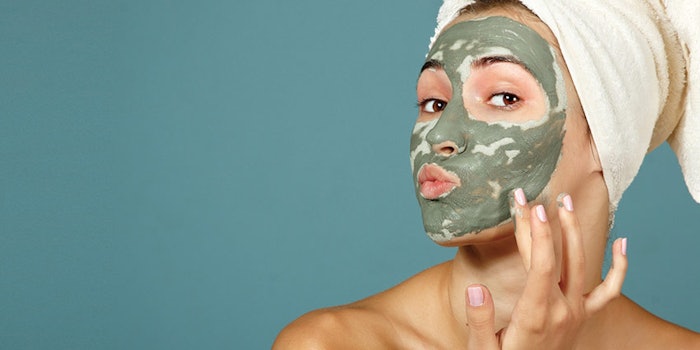 Cosmetics & Toiletries is excited to add a new "Expert Opinions" piece to its regular lineup of exclusive digital content. This month, experts weighed in on masks and sensitive skin. Click through to the October 2019 digital edition for the complete interviews; masks start on Page DM 1 and sensitive skin, on Page DM 5.
Masks: Ditching Plastic, Waterless Benefits, Texture Solutions and More
Masks on the Move: Masks are on consumers' minds (and bodies). As the wellness movement has grown, so has consumer interest in this skin care application...
Ensuring Sustainability: Facial care is the largest segment of the global skin care market, of which treatment products are a fast-growing component...
Rheology Breakthroughs: Consumers want products that they can identify as clean and sustainable—an extension of the natural trend...
Waterless Innovation: The face mask category has seduced consumers with its potential for targeted and customized regimen...
Contributors
Kelley Dwyer, Floratech
Sebastien Massard, Vantage Specialty Ingredients
Kathleen Benditt, Elementis
Sensitive Skin: Layering Defense, Impacting Emotion, CB-2 Soothing and Others
Two Approaches to Skin: "In my mind, consumers want two things ... [First], if they've got a problem, they want it to go away immediately. [And] secondly, they don't want it to come back..."
Hydrophobic Coating: Key to Instant Effects: Previous work by Rawlings, et al., has solved the issue of long-term skin care benefits, so now he has turned toward instant effects...
Untapped Potential for Skin Research: Where might the future lie for advancing skin care? Rawlings points to technology; especially imaging...
Skin Soothing, CB-2 and Barrier Repair: More and more consumers identify themselves as having sensitive skin...
Stress, Rhythm and New Pathways: In a context of urban and modern life, hypersensitivity concerns and the number of reported cases of people suffering from reactive skin will continue to increase...
Emotion and Well-being: Throughout life, we witness skin reactions to emotions—blushing in a moment of embarrassment, turning pale with fear and lighting up with happiness...
Simple, Clean and Natural: Claims of sensitive skin amongst the consumer are on the rise...
Calming Irritation and Layering Defense: Online searches for "sensitive skin" have more than doubled over the past five years...
Contributors
Tony Rawlings, Ph.D., AVR Consulting
Caren Dres-Hajeski, Acme-Hardesty
Julie Droux, Clariant Active Ingredients
Fabrice Lefevre, Active Beauty, Givaudan
Abigail Basson, The Secrets of Caledonia Co., Ltd.
Pauline Tinguely, SILAB