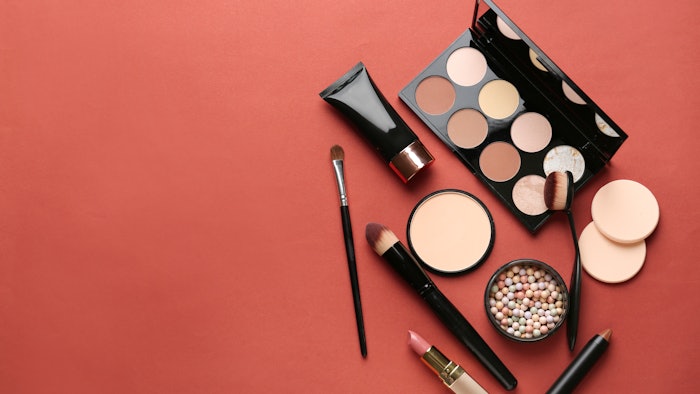 Photo Credit: Pixel-shot
Vantage has introduced Effortless Color, the latest addition to its Spark Inspiration series, that offers a collection of eight color cosmetic formulations building on consumer trends for multifunctional products. 
The eight Effortless Color formulations range from hybrid foundations to multi-use blushes and bold lip products. These prototypes combine the technology from Vantage's ingredients with formulation expertise from the company's R&D team.
Related: Vantage Acquires Jeen
The collection's hybrid foundations, multi-use blushes and bold lip formulations feature the Company's ingredients, including actives like the BP Triluronic acid A and Stratphix series; natural oils such as Lipovol GTB and DW Jojoba Oil; and natural silicone alternatives from the Jeechem NDA line.
The formulations include:
Fresh Canvas Multi-Use Concealer 

— A

 spot treatment to hide blemishes or a full-coverage foundation.  
Tinted Zinc Shield — A lightweight tinted moisturizer that also includes SPF-30.
Hydrating Tinted Face Oil — A buildable finish that can be applied on its own or worn as a primer before adding concealer or foundation.
Color Sculpt Trio  — A stick formula that glides on smoothly and quickly as it's applied.
All-Over Glow Blusher  — A formulation that can be used to brighten cheeks and eyes, acting as a two-in-one liquid blush.
The Hydrating Satin Lipstick  — Made with hydrating ingredients which offer a rich, creamy formulation.
Dreamy Velvet Lip  — A bold, matte liquid lipstick that leaves a smooth, lush finish.
Sebastien Massard, global director, strategic marketing, personal care, commented: "Guided by market insights revealing that more than two thirds of American makeup users seek multi-functional products, we've meticulously curated formulations that honor the diverse spectrum of beauty through effortless, yet multifaceted essentials. This new collection is the latest of our Spark Inspiration series, that are aimed at accelerating our beauty customers' innovation pipeline."