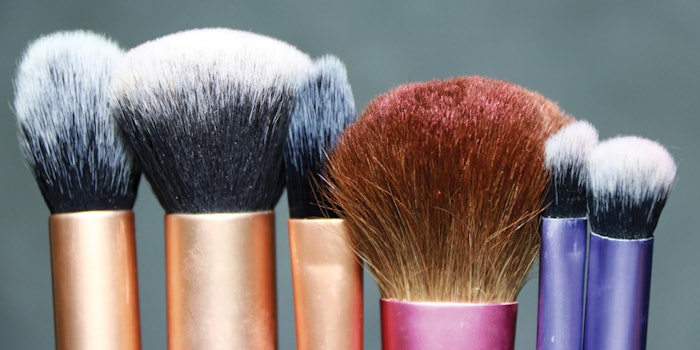 Click through to the digital magazine to see the full formulary listings; or click on a formula title to view it in our CBR database to contact the company and order samples (where available).
Color
Evonik Industries AG
A creamy application with a velvet finish; hot pourable
Color
Givaudan Active Beauty
MagiCC is a snow-white cream that releases its beige color upon application, when its "magic-transforming" beads are released on the skin. Its light texture and good pigment distribution provide a matte, even, radiant complexion. The cream hydrates, unifies, regenerates and protects.
Antiaging
Grant Industries Inc.
Color
The Hallstar Company
Olive oil-derived ingredients give this eye shadow light-reflecting properties. Olivem 1000 provides a deep moisturizing effect with excellent spreadability. Olivem VS Feel increases viscosity and stability. Sensolene Care DD has a melting point near to skin temperature that gives the product unique sensorial features.
Skin Care
Lucas Meyer Cosmetics
This treated powder bypasses the problem of introducing liquid-hydrosoluble active ingredients in anhydrous products. It creates a natural-looking skin appearance.
Color
Symrise AG
This powder transforms itself into an unexpected and luxurious lip gloss.
Color
Vantage Specialty Ingredients
This is a low-viscosity blend that moisturizes and adds shine to lips with a warming sensation.