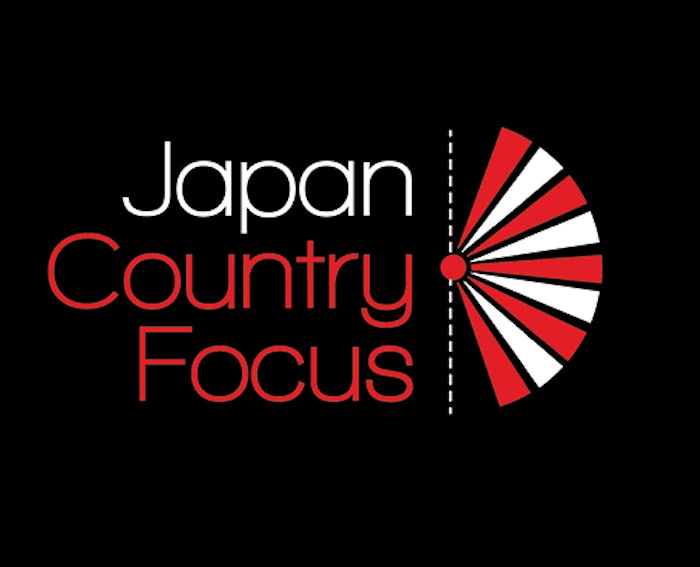 Japan's beauty tradition is steeped in history that dates back centuries. In "The Tale of Genji," heralded as the world's oldest novel, Geishas are reported to use camellia oil instead of water to remove makeup and cleanse their faces, while Samurai are long known to have used indigo (Polygonum tinctorum) for its soothing properties and anti-inflammatory effects.
Today, the nation's cosmetics industry is the fourth largest in the world, and is famous for its ritualistic and purifying beauty and skin care routines. At in-cosmetics Asia this year, Japan has been selected as the show's Country Focus, where a dedicated program of events will enable manufacturers, R&D professionals, cosmetics scientists and marketers to draw inspiration from this beacon of modern beauty.
A Market With Potential
Japan's cosmetics market is known to be one of the most sophisticated and competitive worldwide. And with more than 1,000 cosmetics manufacturers, foreign and domestic alike, having a deep understanding of key market drivers is essential for success.
For many in Asia, and Japan in particular, skin is a prized possession, and must be treated with respect. While some may write this off as hyperbole, manufacturers able to capitalize on consumers' sense of care and duty to their skin could see their brands at the top of shopping lists. But getting the nuance right isn't always easy—so what is trending right now?
Regeneration and Invigoration
Japan has the world's oldest population, with a median age of 46 years, an average lifespan of 84 and a quarter of the population over 65. It's no surprise then that the anti-aging market is booming. However it's not as simple as adding an 'anti-aging' or 'prevents wrinkles' claim to a product; in fact, Japanese regulations prevent the cosmetics industry from doing so. Products instead focus on specific actions to reverse the signs of aging.
The promotion of firm, 'bouncy' skin is big business and comes under many guises. Regeneration of skin tone through anti-glycation is just one example where consumers equate the resulting firmer, more transparent skin with a youthful look, while skin-whitening products are increasingly being used as a tone corrector. Women in Japan also understand the threats external aggressors can pose; products that address the damage done by pollution, UV rays and the weather perform well. Interestingly, anti-aging is no longer the preserve of skin care, with the hair care and scalp market for anti-agers (not just restricted to covering grey hair) is showing significant growth, presenting new opportunities for savvy manufacturers.
No Time to Spare
Convenience has become a necessity of modern life. While routine and prevention have always been at the heart of the Japanese approach, a shift towards all-in-one, highly-functional formulations is evident today. These 'do-it-all' products also appeal to money-conscious consumers who begrudge purchasing multiple products but still want the benefits.
BB creams are a worldwide phenomenon, but multifunctional popularity extends to other areas in Japan. Cleansing products could carry as many as five functions—including makeup remover, face wash and warming massage. Lotions (toners in other markets) are an essential part of the daily routine, and could lay claim to being a lotion, emulsion, whitening serum and astringent; meanwhile, an extended moisturizer could have as many as seven benefits, ranging from serum and lotion to makeup base and UV protector.
But multifunctional mists are what's really grabbing consumers' attention right now. Convenient to use, mists are cropping up in skin and hair care—offering an easy-to-use product that promises to moisturize, protect against aging, hydrate and soothe.
Cleansing Addicts
Beyond simply using products to achieve an outcome, Japanese consumers believe constant evaluation of the skin should shape product use. A 'double step' approach combines 'washing' and 'cleansing' to create the desired effect—washing resets the skin and prepares it for a cleanser that will address specific skin considerations.
This means there has been a proliferation of cleansing products, allowing consumers to tailor their routines to fit their skin. Products range from those with a polishing effect, anti-oxidant enriched anti-agers, richly blended vegetal ingredients to control sebum, gentle rinse-off formulations, and even cream-type foaming products that once whipped turn from white to pink.
How Does it Feel?
Finally, while texture and appearance is always important in winning over consumers, Japanese consumers are now actively on the lookout for new skin care experiences through the use of texture-orientated products. Manufacturers take note, this trend could go global.
This manifests itself through a number of innovations. Foams, mainly from aerosols, are popping up everywhere as a delivery system for whitening products, hair colorants, facial masks and moisturizers. Jelly textures, meanwhile, are particularly popular in moisturizers and cleansers, where their association with water chimes well with consumers. Other texture formats to be aware of include oil-based products (such as foundations, eye and nail care) and transparent formulations that denote purity in lotions and masks.
Brought to Life at in-cosmetics Asia
At in-cosmetics Asia, the Japan Country Focus will bring these trends and others to the fore, demonstrating how manufacturers can achieve success in this dynamic market, as well as gain inspiration for products destined for other countries.
To ensure visitors get a good flavor of how Japan is shaping today's cosmetics and personal care market, a product showcase will provide a focal point—housing innovative products such as Hadanomy's collagen mist, a jelly rich mist that provides firmness and plumpness; RMK's powder soap with a soufflé-like texture that leaves skin translucent; and Ragra Lenor's limited summer edition Marshmallow Orange Cool Product with added -5 degree cooling effect.
Visitors can pinpoint exhibitors with exciting ingredient and technology innovations that take their cue from Japan by following the Japan Product Trail. Meanwhile, the Japanese Pavilion will house exhibitors from the region—including Fujimori Kogyo, Kaneda, Pacific Sunrise Holding and Showa Denko.
Visitors can also hear from experts in the Marketing Trends Presentations, where sessions will put the country's leading growth areas under the microscope, including examining how Japan is at the forefront of global innovation—from natural beauty formulas and eco packages to all-in-one products and anti-aging. In addition, male grooming is another topic set to be explored, as Japanese men become almost as interested in skin care as their female counterparts.
In Summary
Japan has one of the most sophisticated cosmetics markets in the world—a market where beauty really does play a central role in everyday life. For women, and increasingly more men, skin care is the essence of the beauty routine and the global cosmetics industry can learn a lot about developing sophisticated products that appeal to discerning consumers.
For more information on the Japan Country Focus, visit www.in-cosmeticsasia.com/Japan-Country-Focus.
For further details about in-cosmetics Asia, including information on visiting, go to www.in-cosmeticsasia.com. Also follow the event on Twitter at www.twitter.com/incosmetics14. Join the discussion on LinkedIn at www.in-cosmetics.com/linkedin or at www.facebook.com/incosmeticsgroup (English) and www.facebook.com/incosmeticsasia (Thai).
Disclaimer:
Cosmetics & Toiletries occasionally seeks sponsored content—material that has been created, provided, or influenced by the named sponsor—from industry organizations, suppliers and other leaders dedicated to providing relevant information to industry professionals. Although there is a commercial benefit for Cosmetics & Toiletries, sponsored content also brings you, the user, useful industry information. Cosmetics & Toiletries takes meaningful steps to ensure that you will not confuse sponsored content with content produced by Cosmetics & Toiletries and governed by its editorial policy.
Disclaimer:
The above paid-for content was produced by and posted on behalf of the Sponsor. Content provided is generated solely by the Sponsor or its affiliates, and it is the Sponsor's responsi­bility for the accuracy, completeness and validity of all information included. Cosmetics & Toiletries takes steps to ensure that you will not confuse sponsored content with content produced by Cosmetics & Toiletries and governed by its editorial policy.