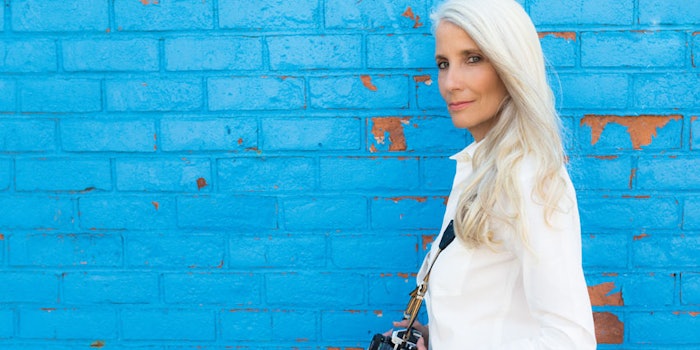 Originally launched to enhance direct cell-to-cell communication especially in mature skin, Lipotec's Cellynkage (INCI: Propanediol (and) Water (aqua) (and) Saccharide Isomerate) marine ingredient also has been shown to visibly improve overall complexion.
According to the company, women today in their 50s and above have adopted a confident, active and energetic attitude toward life. Rather than erasing age, they seek to embrace wrinkles and flaws, although still caring for skin so it looks its best. However, at this age, the biological process of menopause begin to cause modifications, affecting emotions as well as hormones in the skin.
Common changes include an increase in dryness, reductions in skin thickness and elasticity, and alterations in surface roughness and microrelief. Furthermore, with age and increased hormonal deficiency, connexin levels are lost, resulting in faulty cellular communication; thus, reestablishing this communication is a key to maintaining skin balance.
As noted, Lipotec's Cellynkage ingredient enhance direct communication between neighboring skin cells and cross-talk between epidermal and dermal cells. This helps to restore cell functioning and homeostasis, and as a new clinical test demonstrates, the skin complexion.
Two groups of 20 female volunteers between 50 and 65 years of age, showing clinical signs of chrono-aging on the face and skin ptosis of the lower part of the face, were recruited. The subjects of each group either applied a cream containing 5% of the marine ingredient or a placebo cream to the face twice daily for 28 days. At the beginning and at the end of the treatment, digital images of the volunteers were obtained and evaluated by consumers from the same age range through a survey. Of the 150 survey participants, 91% demonstrated a clear preference for the subjects treated with the test ingredient.
For additional information, contact Lipotec.