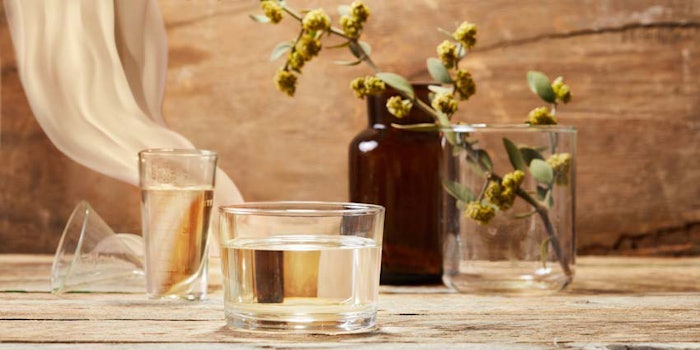 Sustainably sourced naturals and natural derivatives to confer soft, soothing effects in personal care formulas are in demand. In response, Jojoba Desert launches JD Lusteris (INCI: Jojoba Esters (and) Jojoba Alcohol (and) Propanediol (and) Tocopherol)—a premium emollient designed to confer unique sensory properties to formulas.
Originated from jojoba oil and manufactured through a solvent-free process, JD Lusteris is said to offer an extraordinarily light, silky sensory profile. According to the company, its precise composition of short and long jojoba chains makes it a suitable alternative to nonvolatile low viscosity silicones. Proven product applications range from sebum control and deep soothing effects, to improvements in acne-prone skin as well as hair and scalp protection.
See related: [video] Silky, Sustainable Natural for Product Performance
The product is biodegradable, responsibly sourced and eco-friendly. It is also China compliant, vegan compatible and NOI 1 according to ISO 16128.
"Utilizing the exceptional properties of jojoba oil, we developed a novel ingredient that can act as a suitable and sustainable replacement for silicones while providing functionality in the formulation for multiple applications," says Anna Aharoni, Ph.D., R&D manager at Jojoba Desert (A.C.S.) Ltd. She adds that JD Lusteris acts as not only an emollient, but also a co-emulsifier and humectant.