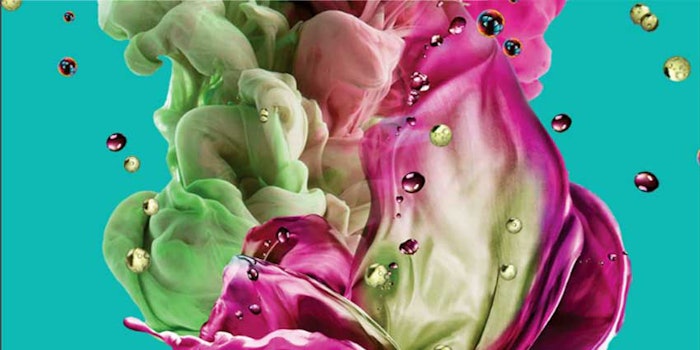 Cirebelle
The SoftSphere range from Cirebelle includes self-hydrating and softening spheres that encapsulate actives within a stable wax matrix.
Related: Cirebelle Grows its Offerings with CireNat African Botanicals
Thanks to this matrix encapsulation, SoftSpheres are supplied as hard spheres with little risk of rupturing due to their outer shell. Actives that are stable at 60°C can be dispersed and protected within the matrix, with no polyethylene or polymer material used. Also, the spheres can be added at 25-30°C in emulsions, creams and gels, and have a 24-48 hr delayed softening time.
According to the company, water-based formulas incorporating the spheres should contain a minimum of 50% water for self-hydration or, alternatively, the spheres can be pre-soaked under controlled manufacturing conditions. A suspending agent is recommended to suspend the spheres in end-products, and they are recommended at 0.5-2.0% active loading.
This range meets market demands for sensory effects with CireShimmerSpheres, CireScentSpheres, CireButterSpheres and OilSoftSpheres (INCIs: Not Provided) for pigment, fragrance and active delivery solutions, respectively. By selecting a combination of wax, color and actives, formulators can create customized SoftSphere ingredients, which have increased formulation stability and engrain end products with colorful aesthetics.
Pigment Spheres
CireShimmerSpheres are plastic-free shimmer pigments incorporated within wax matrix spheres, which soften and break when applied to the skin or hair. This releases the pigment for a leave-on shimmer.
According to the company, key benefits include being non-irritant, with no glitter or plastic, and a shimmer that glides easily. The spheres are available in gold, silver, bronze and "Unicorn Pink," which is a blend of pink, lavender and blue.
Texture Spheres
The CireButterSpheres are natural butters comprised of essential fats and minerals extracted from avocado, marula, mango, shea and olive. Similar to the CireShimmerSpheres, the butters are incorporated in a wax matrix sphere that break when applied to the skin, which releases the butter.
These spheres provide formulators with a visually attractive, easy, cost-effective way to incorporate natural butters into formulations. Key benefits include improved product texture, absorbency and an active delivery system; and conditioning, moisturizing and nourishing benefits for skin and hair. They are available in a variety of colorful pigments.
Previously: China to Ban Production and Sale of Microbeads
Fragrance Spheres
The scented spheres are fragrances incorporated within the wax matrix sphere, which softens and breaks when applied to the skin to release the chosen scent. Encapsulating fragrance within the wax matrix, formulators can reportedly add a chosen fragrance in formulations without viscosity, clarity or stability concerns. Fragrances formulators can choose from include: Red Fruits, Gourmand, Tropical Fruits, Green Fruits, Marine, Floral and Floral Aldehydic.
Oil-friendly Spheres
Finally, the OilSoftSpheres are reportedly the world's first natural, oil-softening wax matrix spheres for oil-based applications. This technology provides formulators with a stable, natural ingredient that can incorporate hydrous ingredients into anhydrous and oil formulations without phase separation—i.e. facial tissues or baby oil. These spheres are vegan and preservative-free.