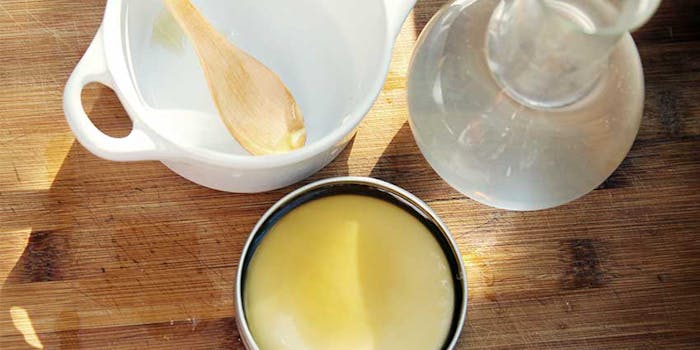 Editor's note: Cosmetics & Toiletries is excited to once again add Ni'Kita Wilson to its lineup with the new column, "Formulating On Trend." She previously authored the "Read the Label" column. In her new focus, Wilson will identify hot cosmetic trends and address how the formulator can utilize novel technologies to create these popular effects.
As a chemist and consumer, I look for the same properties when formulating as I do when purchasing products—efficacy and a unique textural experience. The truth is that efficacy is pretty easy to find in today's cosmetic market. There are the usual ingredients that will always make an impact (though not sexy or exciting), like retinoids, alpha hydroxy acids and ascorbic acid. In my opinion, there has not been a great ingredient boom since peptides unless you want to include stem cells; I personally do not. But when it comes to textures and user experience, the options are plentiful. One texture trend that is taking off across skin care, body care and color cosmetics is the melting effect.
Definition and Examples
When done correctly, melting textures give the experience of two products in one. The initial texture melts onto the skin, creating a completely new texture for a more exciting encounter. An example is Dr. Jart+'s Renewalist Melting Cream, which begins in appearance and initial feel as a heavy waxy cream but quickly melts into a light, quick-absorbing cream that leaves little residue. Another example is Bliss' Fabulous Makeup Melt Gel-to-Oil Cleanser, which starts off as a semi-viscous gel and then morphs into a cleansing oil that rinses away easily.
Formulating Approach
It will not be long before every brand has some type of melting texture in their line. To make formulating these products a bit easier, several raw material suppliers have options to create varying degrees of melting textures. Grant Industries, for example, manufacturers Gransil VX-418 (INCI: bis-Stearyl Dimethicone), a multifunctional wax that melts at body temperature while providing structure and body to an emulsion. This product is composed of a C18 stearyl group on a short silicone chain, lending to its ability to help reduce tack from other ingredients in the formula and leave a light, silky after feel.
Stearoxymethicone/dimethicone copolymer is another wax that melts at body temperature and can create this trending texture; Shin-Etsu manufactures it under the trade name KF-2007. When used at 5%, the wax can be used to produce a solid cream that instantly melts upon application, and has lubricity and emolliency suitable for high-end skin care, similar to Dr. Jart+'s cream.
A different approach would be required to recreate Bliss' cleanser, which is a thick gel that breaks into a thin liquid. For this, an emulsifier combo that thickens with the water soluble/dispersible polymers. Start with polyglyceryl-10 stearate and polyglyceryl-10 myristate as the primary emulsifiers. The ratio of the two will depend on the polarity of the oils. Polyglyceryl-10 stearate is recommended for non-polar oils, and polyglyceryl-10 myristate is used for more polar oils. Appropriate water-soluble or dispersible polymers can be used to thicken the system. Bliss uses a common thickening system comprised of polyacrylamide, C13-14 isoparaffin and laureth-7, which is manufacured by Seppic under the tradename Sepigel 305.
There are countless ways to incorporate this trend into a product line or formulation library. From skin creams to color cosmetics, there are no limits.