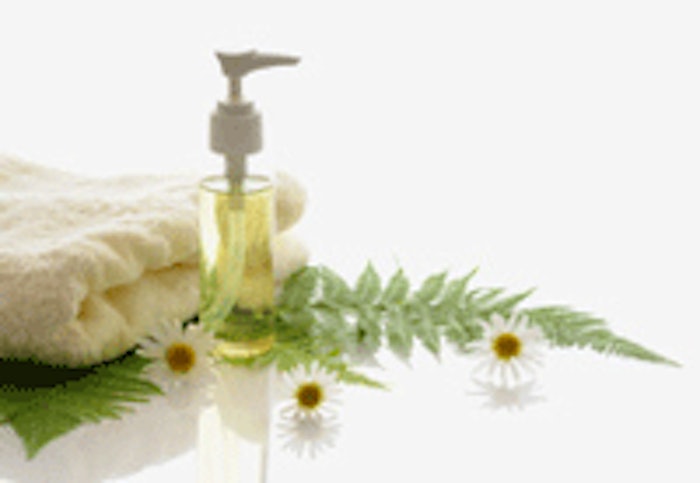 The personal care category is constantly evolving, often as a result of changing consumer needs, yet modifications and amendments to the regulatory environment can also drive change. At times, these changes can be a challenge to chemists in the personal care industry and cause reformulation of existing products due to a shift in the regulatory guidelines.
In February 2011, the International Agency for Research on Cancer (IARC) listed Cocamide DEA as an IARC Group 2B carcinogen, which identifies this ingredient often used in cleansers as possibly carcinogenic to humans. In addition to the IARC announcement, the state of California's Office of Environmental Health Hazard Assessment (OEHHA) issued a notice of intent to list cocamide DEA as a chemical known to cause cancer under Proposition 65.
The scrutiny over Cocamide DEA in cosmetic applications is not a new topic. Research shows it stretches back to February of 1998, when the American television station CBS, in its "CBS This Morning" segment, questioned the safety of Cocamide DEA and brought it to the spotlight of consumer media; for the past decade, this topic has been under dispute and discussion with regulatory agencies and the personal care industry.
Cocamide DEA is a widely used ingredient in the personal care industry. It has two primary functions in formulations: viscosity-building and foam-boosting. Last year alone, more than 2,000 personal care products were launched around the globe that utilized Cocamide DEA in a range of applications, spanning from bubble bath to shampoos.1 However, as a result of the IARC and OEHHA notifications, many chemists may look to remove cocamide DEA from existing formulations, which creates the dilemma of finding a replacement for cocamide DEA that will provide the same functional benefits. To overcome this obstacle posed to formulators, Croda offers Promidium® 2² and Promidium CO³, which are near "drop-in" replacements for Cocamide DEA.
Viscosity Profile
The viscosity profile of a formulation can vary dependent on the surfactants used. Sodium Laureth Sulfate (SLES) is a commonly used surfactant in many cleansing systems, as it offers cost-effective and efficient cleansing. Figure 1 demonstrates that in a system consisting of SLES and Betaine, Promidium CO will render a viscosity profile very similar to Cocamide DEA.
If the formulation contains the surfactants Ammonium Lauryl Sulfate (ALS) and Ammonium Laureth Sulfate (ALES), either Promidium CO or Promidium® 2 can be used as a replacement for Cocamide DEA, although this is dependent upon the salt level (see Figure 2).
Boosting Foam
Both Promidium 2 and Promidium CO are provided in an easy-to-use liquid form and can provide viscosity optimization similar to cocamide DEA. But to be considered an easy alternative to Cocamide DEA, these products must also provide foam-boosting properties. In order to evaluate the impact of the Promidium products on foam characteristics, a Ross Miles foam test was conducted on Promidum 2®, Promidium CO and Cocamide DEA in different surfactant systems, as well as with different water hardness levels.
Based on the Ross Miles foam height data, as shown in Figure 3, in a 10% SLES/Betaine base and moderately hard water, Promidium CO demonstrates the same impact on foam as Cocamide DEA. In the same base but with very hard water, Promidium 2 shows a similar impact on foam as Cocamide DEA. Alternatively, upon reviewing the Ross Miles foam height data in a 10% ALES/ALS system, in both moderately hard and very hard water, Promidium CO demonstrates the closest performance in foam height to Cocamide DEA (see Figure 4).
Conclusion
Promidium CO and Promidium 2 offer two solutions to formulators looking to replace cocamide DEA. Both are similar in performance to Cocamide DEA and are proven to boost viscosity and foam. Further, if additional thickening is required for sulfate-free systems, Croda also offers Versathix™,4 an optimal rheology modifier for difficult to thicken systems.
References
Source: Mintel GNPD
Promidium 2 is covered under US Patent number 6635607
Promidium CO is covered under US Patent number: 6531443
Versathix is covered under US Patent numbers: 7479473 and 7754674
Disclaimer:
The above paid-for content was produced by and posted on behalf of the Sponsor. Content provided is generated solely by the Sponsor or its affiliates, and it is the Sponsor's responsi­bility for the accuracy, completeness and validity of all information included. Cosmetics & Toiletries takes steps to ensure that you will not confuse sponsored content with content produced by Cosmetics & Toiletries and governed by its editorial policy.