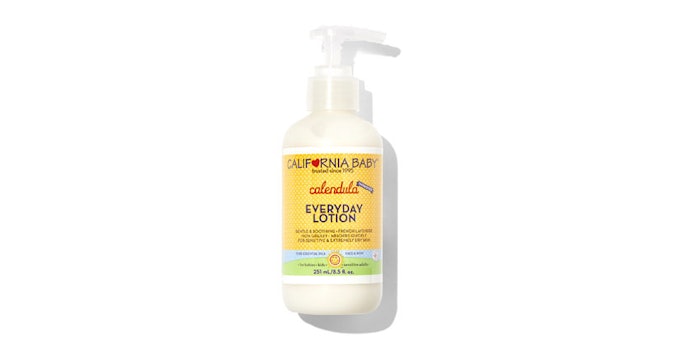 Botanical-based children's skin care brand California Baby announced plans to reformulate products to include a nature-derived preservative system the company developed in-house. The new system reportedly is the "first of its kind" and relies on "100% plant-based content." Reformulation will begin in September 2018 with the company's Everyday Lotion collection.
"California Baby's wholly owned FDA-registered, certified organic manufacturing, research and development and testing facility ... has made it possible for us to take the lead and develop this new product preservative innovation," said Jessica Iclisoy, founder and CEO of the brand.
Iclisoy continued: "After years of R&D and numerous re-formulations, trials and testing on all our products, we now have a proven, fully functional, broad-spectrum, plant-based preservative system that will transform the personal care industry by solving a large part of the challenge in creating a 100% plant-based cosmetic product."
Basil and Anise
According to a report by Forbes, the preservative system was developed based on compounds derived from anise and a new strain of basil. It will replace sodium benzoate, the last synthetic ingredient used in California Baby formulas.
Indeed, the Personal Care Products Council lists, in its INCI Dictionary, basil and anise among the ingredients having reported antiseptic, antibacterial, astringent and fragrance properties, among others. 
Studies in food preservation concur; for example, one published in Letters of Applied Microbiology found basil to demonstrate antimicrobial activity against a wide range of foodborne Gram-positive and Gram-negative bacteria, yeasts and molds. Furthermore, the inhibitory effect of anise oil against the acid-tolerant organisms Lactobacillus curvatus and Saccharomyces cerevisiae was observed; interestingly, synergistic effects were noted when combined with salt (5% NaCl).
R&D Investment
According to Forbes, Iclisoy said she had been told for more 20 years that a 100% biologically based, fully functional preservative was not feasible. She reportedly spent ~$10 million to develop the new preservative system in a 15,000 square-foot manufacturing plant that she purchased in 2001 after being dissatisfied with all other manufacturing options.
Renewable Recognition
Notably, the company reports that the new preservative system earned the U.S. Department of Agriculture's (USDA) "Certified Biobased" product label. This declares the product is made from 100% renewably sourced plant feedstocks. 
A Look Ahead
In addition to California Baby's current 90+ products, the preservative system will be introduced to potential category extensions. Furthermore, as the company continues to scale product lines with the new preservative system, Iclisoy, in partnership with the Natural Advisory Council, will be working with relevant regulatory organizations to use the success of this formulation to create a framework for regulating natural standards in personal care.