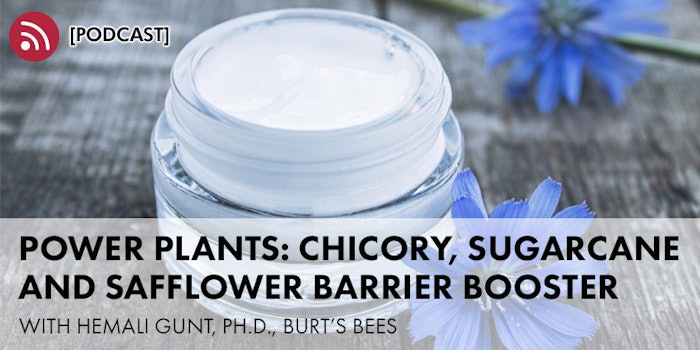 Hydration is one of the most basic skin care benefits, according to Hemali Gunt, Ph.D., head of clinical scientific affairs for Burt's Bees. In this interview, she describes work to achieve this skin benefit presented during the 2021 American Academy of Dermatology virtual meeting.
Researchers explored three key ingredients from natural sources and their combination to create a skin-hydrating complex. These included squalane from sugarcane, which according to Gunt is a very powerful emollient. Also, inulin from chicory root, which is an established prebiotic; and a combination of safflower seed oil and jojoba, which are rich in linoleic acid and reported to help hydrate skin deeply and restore skin's barrier integrity.
See related: [podcast] 'Natural' Redirect and Green Tea X Lotus Blue Light Protection 
Studies showed improvements in skin hydration and TEWL, and uncovered their underlying mechanisms of action. She explains further in the following free podcast. Listen now.