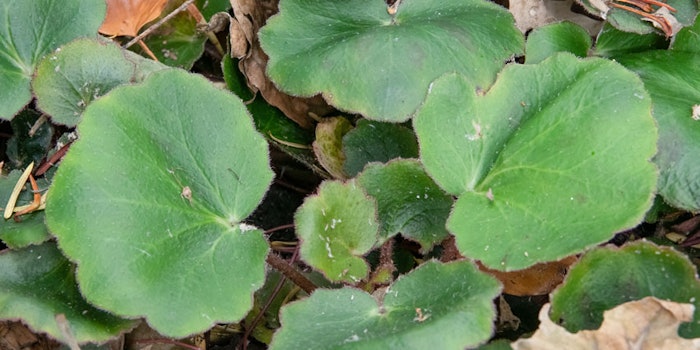 Research to be published in an upcoming issue of the Journal of Ethnopharmacology demonstrates the inhibitory effect of Saxifraga stolonifera (strawberry geranium) on the inflammatory response mediated by Toll-like receptor-2 (TLR2) in human skin keratinocytes.
According to the article abstract, strawberry geranium (Saxifraga stolonifera [L.] Meeb) has traditionally been used to treat skin disorders in Japan but little is known about its effects on skin keratinocytes. Here, an extract from the plant was used to treat HaCaT cells, which were then stimulated with tumor necrosis factor (TNF)-α.
See related: Read the Label; Neal's Yard Remedies, Geranium & Orange Hand Lotion
DNA microarrays were then used to analyze gene expressions related to immune responses. The extract was shown to suppress TLR2 expression and interleukin (IL)-8 production induced by TLR2 ligands. The authors concluded this study provides significant insights into the anti-inflammatory effect of strawberry geranium extract in human skin. 
For more information, see the full abstract.