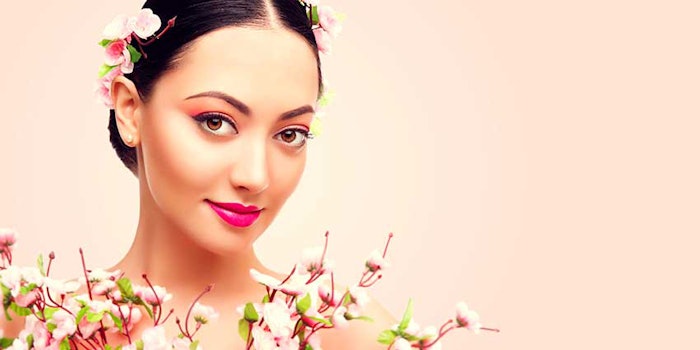 Related: Koffee'Up: Givaudan's Upcycled Coffee Oil for Well-aging
Influenced by Japanese beauty, Givaudan Active Beauty has created a ritual of eight botanical extracts such as green tea, aloe and lemon balm to combine efficacy and inspire a complete skin care routine. Capturing a range of effects for the skin—from radiance, hydration and purification to well-aging, the #BeautyBoosters collection also responds to consumers' expectations for fully natural products.
According to Givaudan, J-beauty values are centered on radiant and healthy skin. Furthermore 84% of consumers consider having a beauty ritual as very important; plus, 81% of consumers have purchased a natural beauty product in the past 12 months. Taken together, the J-beauty ritual, with its efficient and natural image, answers these consumer needs.
"Centered on traditional botanical extracts, the J-beauty ritual delivers the balance between soul and body benefits through nutricosmetics," said Melanie Duprat, global category manager of Givaudan Active Beauty. "The #BeautyBoosters collection offers a complete beauty regimen, bringing a well-being vibe thanks to its natural and well-known ingredients."
Givaudan's line follows each step of the J-beauty ritual to achieve pure and smoother skin in a "5+1 skin care regimen," as recommended by the company:
Previously: 4 Things All Brands Can Learn from J-beauty
Step 1: Clean the skin with boswellia. As an important anti-inflammatory ingredient of ayurvedic tradition, boswellia resin possesses dermo-purifying and anti-wrinkle benefits due to its high content of boswellic acids.
Step 2: Gently exfoliate with hibiscus. Traditionally used in the preparation of Bissap (Karkadé), a refreshing African tea, this ingredient can provide radiance when used in cosmetic formulations.
Step 3: Tone the skin with lemon balm. Powered by a skin-whitening compound, lemon balm helps to prevent the action of the tyrosinase, the enzyme involved in the synthesis of melanin and the darkening of the skin.
Step 4: Apply the concentrated serum with Aloe vera. Used since ancient times and known for its hydrating and moisturizing properties, aloe has been a part of a subsequent boom in popularity in recent beauty trends.
Step 5: Protect the skin with green tea. Well-known for its wellness and beauty powers, green tea is an evergreen shrub that is rich with polyphenols that provide high antioxidant activity.
This five-step regimen can be enhanced each week with a facial mask powered by the natural extracts acerola, turmeric and cranberry—these three ingredients feature anti-aging and whitening properties.
For more information, contact Givaudan Active Beauty.