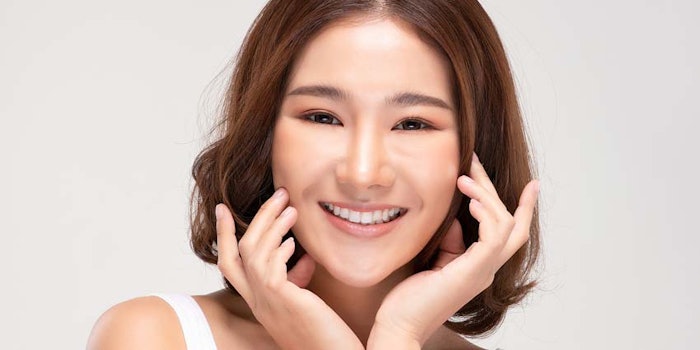 Using a sustainable, 100% plant-based fermentation technology, Geltor reports it has unlocked the capacity to deliver key proteins into skin.
Elastapure (INCI: Not Provided) is a bio-identical elastin to human skin developed without human or animal inputs. According to the company, it is the first human elastin on the market. The ingredient is said to restore elasticity to skin through its unique ability, as a protein, to stretch and recoil.
As the company explains, elastin is a major component of human skin that provides elasticity via its moisture-retaining properties and through its ability to stretch and recoil. Similarly to collagen and other components of skin, however, elastin is lost over time and its production decreases.
While elastin for consumer products has historically been derived from animal sources, Geltor's plant-based fermentation technology has enabled its non-animal production. The resulting material is not only purer and more uniform than animal-derived hydrolyzed elastins, it also is certified halal, PETA cruelty free and vegan. The company reports it is the largest molecular weight elastin fragment available on the market and as a bonus, it demonstrates antioxidant activities.
"With the launch of Elastapure, Geltor continues to establish itself as the ingredient and innovation partner of choice for leading consumer brands," said Alex Lorestani, co-founder and CEO of the company. "The response to our technology from customers and end users alike has been energizing; whether through the purchase of an 'off-the-shelf' portfolio ingredient like Elastapure, or through Geltor's custom services..."
In the months ahead, Geltor plans to commercialize additional proteins in its growing portfolio of biocompatible actives for topical skin care, and will launch its first ingestible, animal-free collagen in partnership with GELITA.
For more information, visit Geltor's website.