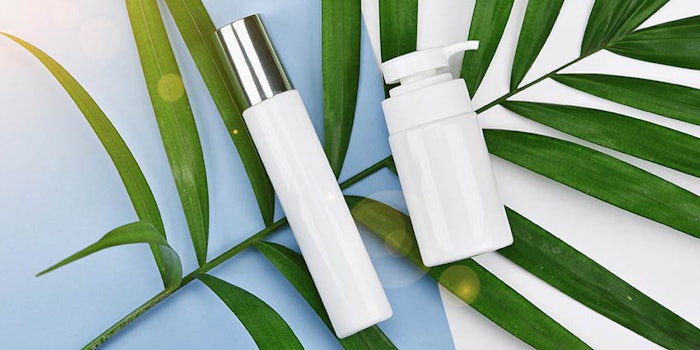 Inspired by the growing demand for natural products that fit into a healthy lifestyle, Azelis put together a collection of innovative formulations to meet this interest. The formulations span personal care applications, but are centered on the use of natural, environmentally friendly ingredients.
The range includes 37 formulations created in Azelis' regional personal care labs. Along with natural benefits, many of the formulations boast novel textures, multifunctionality and trending concepts. Examples include:
Intensive Repair Moisturizer Bamboo Cell Facial Mask—This mask features a natural formula with no water added, and includes Organic Bamboo's OB-PS5D (INCI: Phyllostachys Edulis Extract (and) Potassium Sorbate (and) Citric Acid), a vacuum extract from bamboo that works to replace production water with plant water.
Fresh BB Cream—This product has a reportedly fresh and smooth texture, and is easy to extend. It features Tagra's Cameleno Caps (INCI: Varies), which disguise pigments in the formulation for color to be revealed when the product is rubbed into skin.
Petal Spray Skin Care Water—A low-viscosity aqueous spray that can suspend various petals or particles for a novel appearance and refreshing effect. The spray includes CP Kelco's Kelcogel CG-LA (INCI: Gellan Gum) and Keltrol CG-SFT (INCI: Xanthan Gum), along with propylene glycol.
Conditional Shampoo—This shampoo utilizes Ingredion's PenCare DP 1015 (INCI: Starch Hydroxypropyltrimonium Chloride) for cold water dispersion and fast hydration, all the while improving wet combing properties.
The company cites the increasing interest in claims such as natural, vegan and organic in consumers in the Asia-Pacific region as part of the inspiration for the range.
Azelis' Natural Beauty range made its debut at in-cosmetics Asia 2018, which ran from Oct. 30-Nov. 1, 2018, in Bangkok.