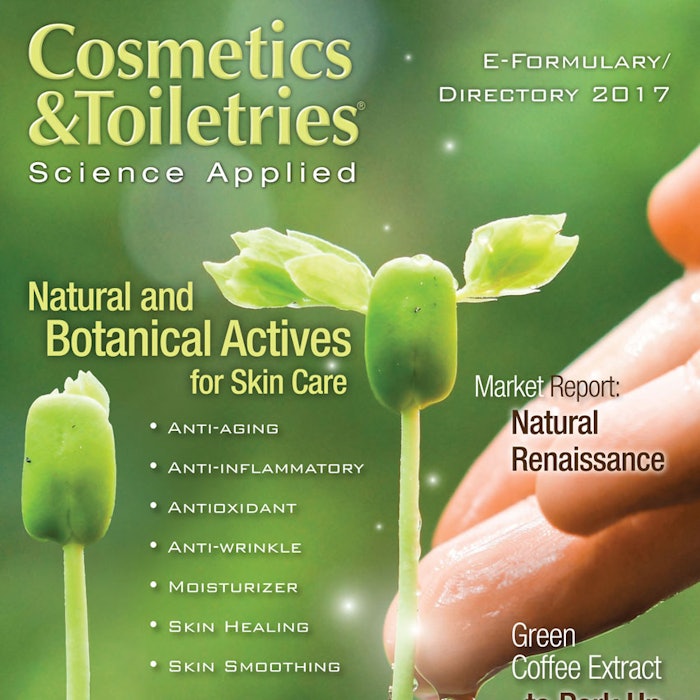 In a survey of 1,000 American women over the age of 18, some 35% have plans to purchase more natural beauty products between 2016 and 2018 than they have previously. Maybe that's because today's naturals and botanicals are not the same; they have experienced a renaissance.
While they're still freshly squeezed from the source, science has invented new ways to boost specific entities generated within natural ingredients to make them more effective. They're also coaxing those actives out in a targeted, scripted fashion.
Cosmetics R&D has an opportunity to ride this new natural wave through to the rebirth of this market segment, and there's no time like the present. That's where this free e-book, sponsored by Bio-Botanica, comes in.
Interactive PDF
This free download features an interactive PDF directory of natural and botanical ingredients. Just click on any product trade name or formula title to link to our online Cosmetics & Toiletries Bench Reference and learn more or order samples.
This e-book covers ingredients for skin benefits including: 
Anti-aging 
Anti-inflammatory
Antioxidant
Anti-wrinkle
Moisturizer
Skin Healing and
Skin Smoothing
It also gives you prototype formulas and a full-length technical article demonstrating the capability of a natural green coffee extract to support skin barrier recovery.
It's everything you need to start planting the seeds for next-generation natural products. Download and interact with it today!
Loading Form...