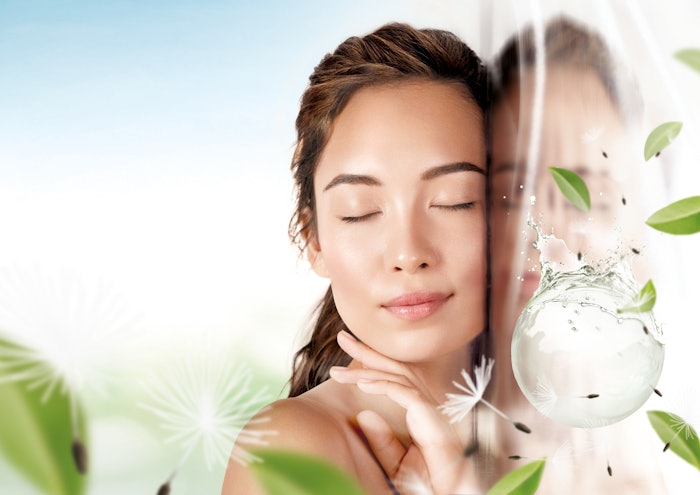 Lubrizol Life Science Beauty (LLS Beauty) has introduced SilSense Bio 5 emollient (INCI: C9-12 Alkane), a biodegradable silicone alternative to D5 Cyclopentasiloxane that provides the same performance and sensory feel in leave-on applications, specifically for skin care, hair care, hair color, sun care and makeup formulations.
SilSense Bio 5 emollient provides a lightweight and non-greasy feel to the hair, scalp and skin and is a bioalkane chemistry derived from 100% vegetable oil. This emollient is COSMOS approved and vegan, halal and kosher compliant.
Per LLS Beauty, when used in hair care formulations, SilSense Bio 5 emollient offers softness and smoothness to the fiber in wet and dry applications. It provides volume and frizz control and has been shown to improve the scalp's condition through moisturization and improved barrier function. It also helps maintain the pH of the skin of the scalp.
In skin care, sun care and makeup applications, SilSense Bio 5 emollient provides formulations with a smooth and dry after feel alongside good pigment dispersion. Using the ingredient shows less transfer of makeup, resulting in a reduction of loss of color on the skin and almost no transfer of makeup to fabric, according to LLS Beauty.