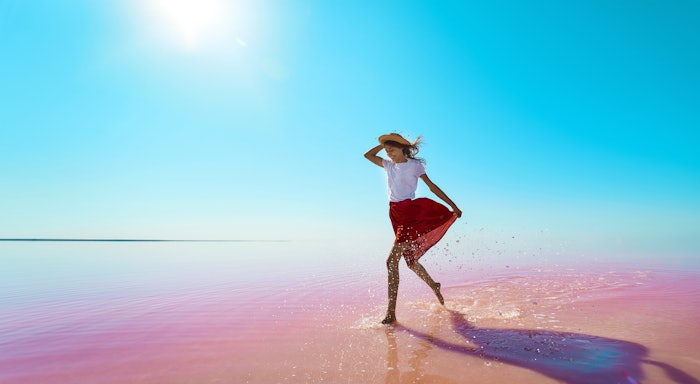 Source: Lucas Meyer Cosmetics by IFF
Lucas Meyer Cosmetics by IFF has released IBR-SolAge (INCI: Simmondsia Chinensis (Jojoba) Seed Oil (and) Dunaliella Salina Extract), an oil-soluble extract of pink microalgae that was sustainably grown in the Mediterranean. The ingredient was developed to mimic the algae's ability to withstand solar irradiation, providing photoprotective mechanisms to create anti-glycation and anti-aging skin care and fight what the company refers to as Glyc-Aging.
Previously: Lucas Meyer Adds Softness for Sensitive Skin with Heliosoft
IBR-Solage is a multifunctional active that delivers three strategies to fight Glyc-Aging. These include: inhibiting the formation of advanced glycation end products (AGEs); removing AGEs already formed by degrading glycated proteins; and inhibiting the AGE-mediated signaling cascade.
According to the company, when tested on a solar-challenged population, the application of IBR-SolAge reduced the accumulation of AGEs in the skin, improved skin elasticity, reduced skin roughness, and decreased the appearance of wrinkles, red spots and UV spots.
Watch the video below to understand the definition of Glyc-Aging.