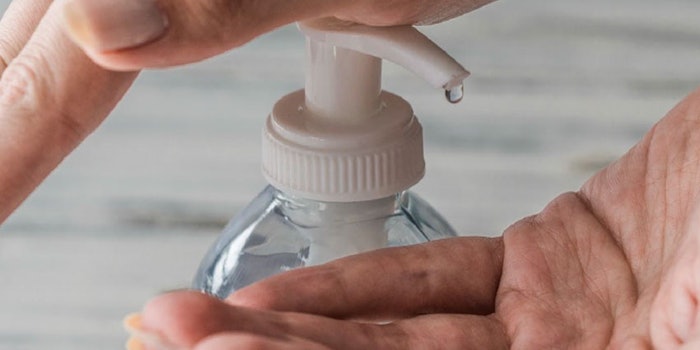 This editor's pick highlights SepiMax Zen (INCI: Polyacrylate Crosspolymer-6) and SepiNov EMT 10 (Hydroxyethyl Acrylate/Sodium Acryloyldimethyl Taurate Copolymer) for their ability to bring texture and a satiny skin feel to this hand sanitizer.
SepiMax Zen is a pre-neutralized powder polymeric thickener designed to resist electrolytes thanks to its high associative behavior. Efficient at a wide pH range of 3 to 8, it is able to formulate transparent aqueous gels. It provides a rich, velvety skin feel.
SepiNov EMT 10 is a "2-in-1" powder polymer, also offering thickening in a wide pH range of 3-12. It reportedly offers excellent stabilizing properties at low levels and in presence of a high % of oily phase. It adds a "satin" touch, fresh, glide-on sensory profile.
The dinsinfectant gel additionally incorporates glycerin to impart moisture and prevent skin dryness.
'Velvety Gel' Hand Sanitizer
A.
Water (aqua)
qs to 100.00% w/w
Ethyl Alcohol (99.5%)
65.00
B.
Polyacrylate Crosspolymer-6 (SepiMax Zen, SEPPIC)
0.40
Hydroxyethyl Acrylate/Sodium Acryloyldimethyl Taurate Copolymer (SepiNov EMT 10, SEPPIC)
0.30