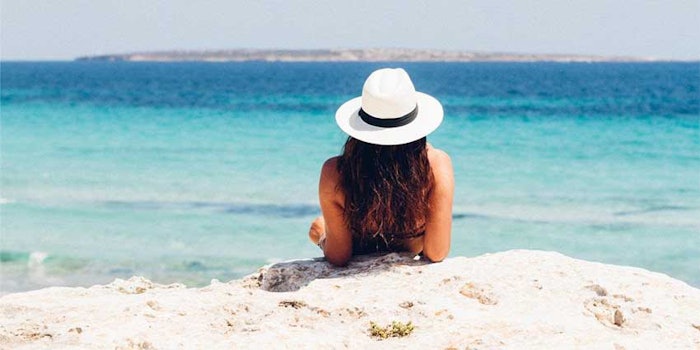 Ultra Chemical has highlighted Bicotene Complex (INCI: Lysolecithin (and) Beta-Carotene (and) Water (aqua) (and) Lecithin (and) Hydrogenated Phosphatidylcholine (and) Potassium Sorbate (and) Tocopherol (and) Squalene (and) Sodium Benzoate (and) Phytic Acid (and) Beta-Sitosterol (and) Citric Acid (and) Glycine Soja (Soybean) Oil (and) Daucus Carota Sativa (Carrot) Extract) for protection before, during and after UV exposure.
Related: Ultra Chemical Expands Northeast & West Coast Sales Teams
Bicotene Complex delivers pro-retinol deeply into the skin layers to protect against damage by UV, blue light, visible light and IR, and to prevent the main causes of photoaging. The ingredient also delivers beta-carotene to specific skin layers to prevent oxidative stress, DNA and collagen damage due to sun exposure.
According to Ultra Chemical, Bicotene Complex neutralizes free radicals before UV exposure, blocks free radical formation during exposure and improves skin recovery from oxidative stress after exposure as well—offering long wear benefits.
On a cellular level, Bicotene Complex protects cell membranes before and during UV exposure and repairs the cell membranes when applied after exposure.
The ingredient also stabilizes the delivery of beta-carotene, which is important because beta-carotene is a natural protector against free radicals and is a precursor for vitamin-A production, eventually leading to pro-retinol. Reportedly, pro-retinol does not cause sensitization the way other retinoids do and can be used in products for daytime and year-round wear.
For more information, contact Ultra Chemical Inc.