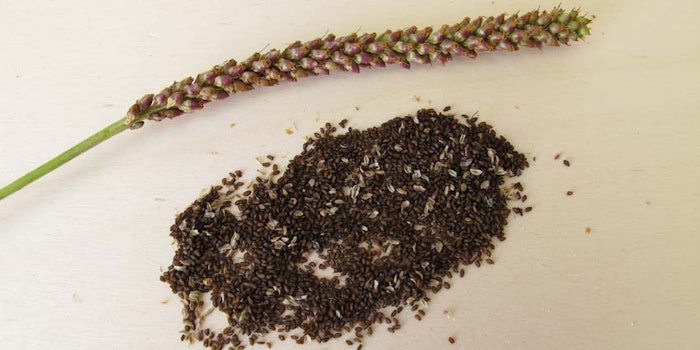 Black psyllium, or Plantago afra L., is a plant that grows throughout the world and by some accounts is considered a weed. Recent work extracted the plant's aerial parts and analyzed their chemical composition and potential antimicrobial efficacy.
Researchers from Monastir University and the Universities of Carthage and Jendouba, Tunisia, and the ICMR-National Institute of Traditional Medicine, India, obtained the essential oil extract by hydrodistillation. Chemical analysis revealed the main constituents included thymol, 3-[4-(t-Butyl) phenyl] furan-2,5‑dione, palmitic acid and eudesmane. Antimicrobial efficacy was assessed against Escherichia coli, Salmonella enterica, Pseudomonas aeruginosa, Staphylococcus aureus and Bacillus subtilis, and the yeast Candida albicans.
The results, pre-published online in the South African Journal of Botany, indicated the extract controlled some fungi and bacteria; specific details were not provided in the article abstract.
See related: Ajowan Oil Exhibits Efficacy vs. Acne, Dandruff Microbes