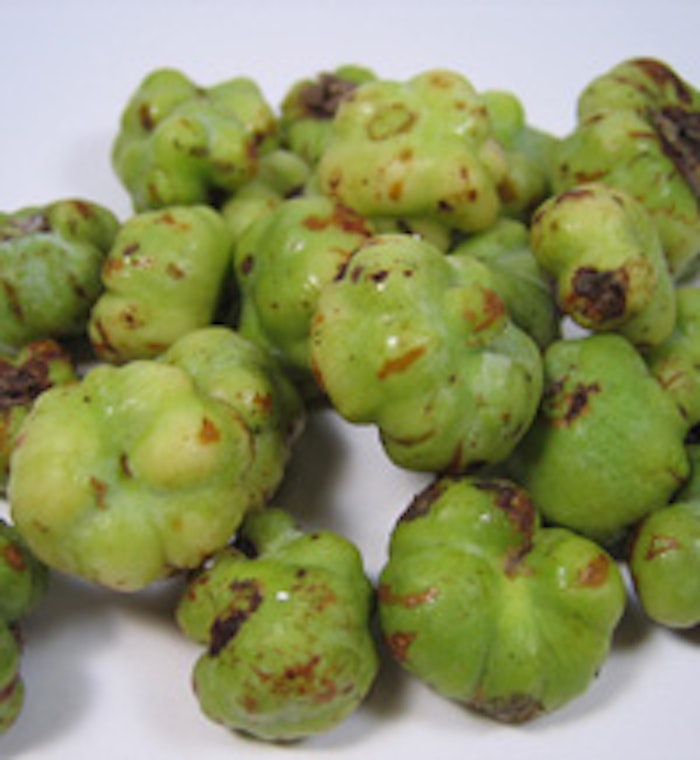 At In-Cosmetics 2010, Maruzen Pharmaceuticals Co., Ltd. will unveil its Silver Vine Extract BG30 (INCI: Not Provided). The extract is based on Actinidia polygama (silver vine), a plant native to East Asia whose berries reportedly have been used in fruit wine; in addition, the berries are said to inhibit protein carbonylation.
According to the company, skin translucency has been linked to carbonylation in the literature. It has also been reported as a major concern for women. Therefore, the ingredient is designed to brighten the skin by inhibiting protein carbonylation in the horny layer, thus promoting skin translucency and at just 1%, the extract was found to inhibit nearly 100% of protein carbonylation into the horny layer.
This ingredient, distributed in Europe by Jan Dekker International, will be featured at the In-Cosmetics Innovation Zone.