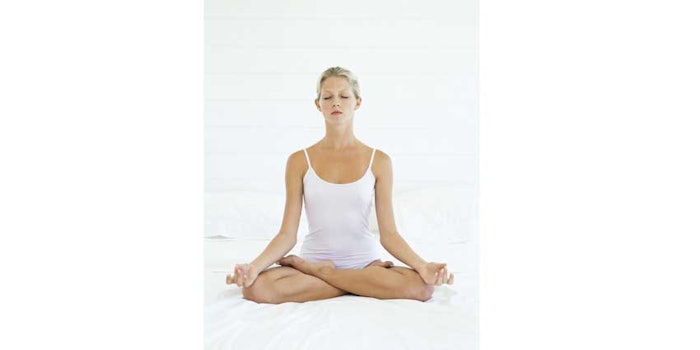 Evonik
Environmental influences, physical stress and emotional stress are all at fault for causing stressed skin. Stress hormones such as cortisol in the body can increase in concentration if a load is too much or lasts too long for a person to handle.
Stressed skin causes collagen levels to be reduced, while sebum production and the number of free radicals increase. The visible consequences from stressed skin include wrinkles, acne and reddened skin.
With all this in mind, Evonik's experts from the Personal Care Business Line identified active ingredients to help reduce stress-related skin problems using cosmetic products under the title, "De-stress your skin."
SK INFLUX and SK INFLUX V (both INCI names: Ceramide 3 (and) Ceramide 6 II (and) Ceramide 1 (and) Phytosphingosine (and) Cholesterol (and) Sodium Lauroyl Lactylate (and) Carbomer (and) Xanthan Gum) are examples of ceramide mixtures helping restore the skin barrier, which contributes toward improving skin moisturization and support regeneration of dry skin.
Additionally, the company's phytosphingosine (INCI: Phytosphingosine) visibly improves skin blemishes like acne or pimples, in addition to preventing any further outbreaks of blackheads.
Another active ingredient, TEGO Turmerone (INCI: Curcuma Longa (Turmeric) Root Extract) protects skin against free radicals and oxidative stress. These capabilities help reduce wrinkling, ensure an even-toned complexion and leaves skin with a radiant glow.
Meanwhile, to protect skin from further irritation, TEGO Cosmo C 100 (INCI: Creatine) helps revitalize and strengthen the skin's defense mechanisms.
"With this palette of active ingredients, the cosmetics industry can target the most important stress-related skin problems," said Dr. Tammo Boinowitz, Ph.D., head of the Personal Care Business Line. "They help regenerate and revitalize the skin, improve its visual appearance and offer anti-oxidative protection."