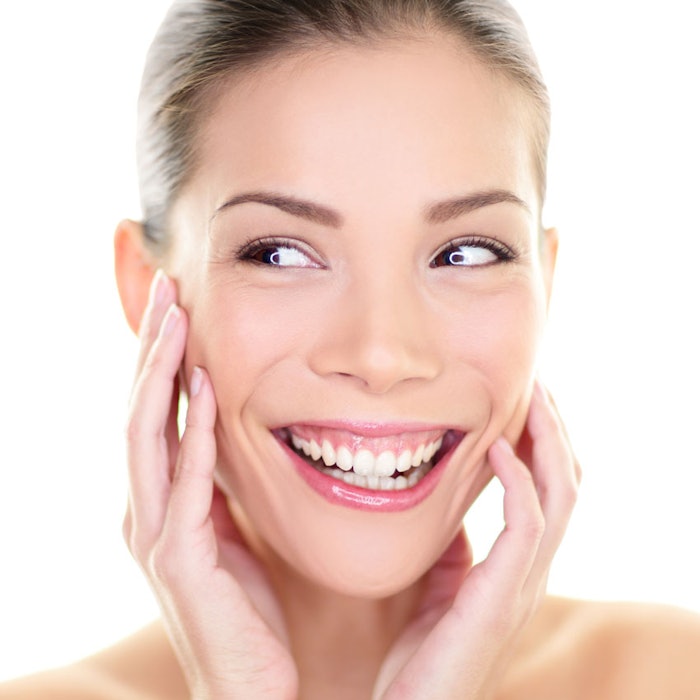 It has long been known that environmental pollution has a detrimental effect on skin. Nearly 20 years ago, DSM realized the effects of ozone on skin and in 1999, launched its first anti-pollution skin care active, Preregen PF (INCI: Glycine Soja (Soybean) Protein (and) Superoxide Dismutase). Since then, the company has focused on epigenetic science to examine how pollution influences underlying skin functions. (Editor's note: Learn more about these mechanisms in an upcoming free webinar from Cosmetics & Toiletries and Global Cosmetic Industry). 
The company announced a new, evidence-based concept built on science that determined how five of its leading actives can improve skin comfort, protection, color, quality and perfection. Together, Alpaflor Edelweiss (INCI: Leontopodium Alpinum Extract), Pepha-Tight (INCI: Nannochloropsis Occulata Extract (and) Pullulan), Pepha-Protect (INCI: Citrullus Lanatus (Watermelon) Fruit Extract (and) Citrulline), Regu-Fade (INCI: Resveratrol) and Preregen PF provide a comprehensive approach to protect skin against the effects of environmental stressors, which the company calls "Five Actives—Five Actions."
New in vitro studies were conducted to assess the effects of this assembly against urban dust (PM2.5 & PM10), benz(a)pyrene (BaP, found in combustion processes, car exhausts and cigarette smoke) and ozone. The focus parameters included oxidative damage, skin barrier disruption, cell viability reduction, inflammation induction and epigenetic modulation.
According to DSM, the results showed this "Five Actives—Five Actions" approach helped to increase cell viability, reduce inflammation markers IL-8 and PGE2, modulate epigenetic marker microRNA and reduce DNA damage. It also distinguished the five actions leading to improved skin comfort, protection, color, quality and perfection.