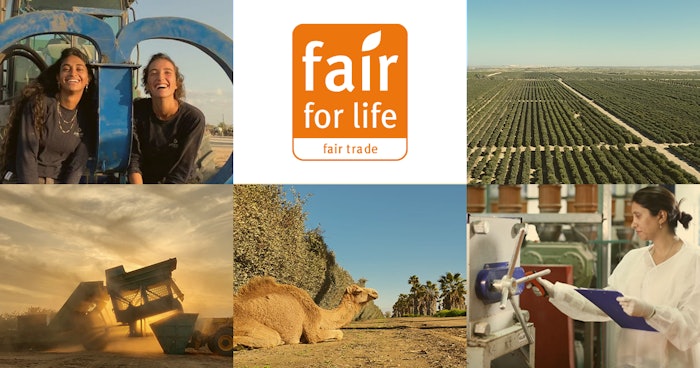 Jojoba Desert announced it has been granted a Fair for Life certification in 2022, marking the third year in a row for the company.
The Fair for Life certification ensures long-term vision for economical and social responsibility and its implementation in the day-to-day activities of a company. It is given as an acknowledgment of Jojoba Desert's practices in operating a responsible supply chain in accordance with Fair for Life criteria:
A commitment to corporate social responsibility,
Respect for human rights with decent working conditions,
Respect for the environment, biodiversity and climate; and
The integration of responsible and ethical sourcing practices.
Related: Jojoba Desert Expands in the US, Hires Carvajal as Business Development Manager
Jojoba Desert has committed to nurturing the planet for a better future for the next generations by upholding social, environmental and economical sustainability programs, the company reports.
Lee Reuveni, CEO of Jojoba Desert, commented: "With our code of ethics, we seek to build a solid foundation of shared organizational principles which reflect friendship, respect, fairness, integrity, hard work, commitment to environmental protection and excellence in the quality of our products and services."