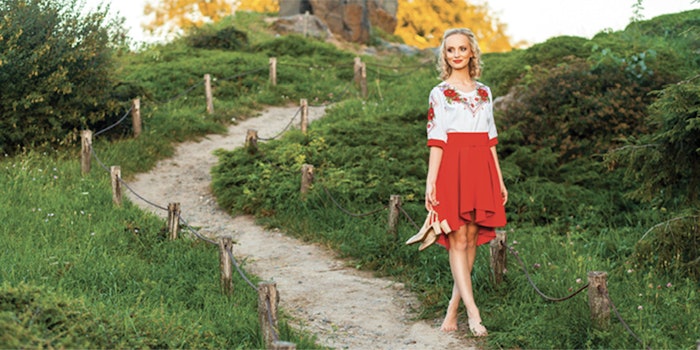 Is it just me, or does your inner hippie also take delight in the fact that demand for sustainable, eco-friendly and green products has become mainstream? Sure, from a business standpoint, checking all these boxes is sometimes a tall order. But the romantic in me believes our industry is moving the needle in the right direction—plus, we're not the only ones on this path.
Take food, for example. Ecovia Intelligence reports1 both food and personal care companies are making greater investments in the circular economy; i.e., reusing and recycling materials rather than creating waste streams. In fact, in 2018, the EU introduced a circular economy strategy whereby 65% of all products aim to be reusable and recyclable by 2035.
One way to achieve this goal is by upcycling food waste as cosmetic and personal care ingredients. Coffee grounds, citrus rinds, nutshells, melon seed and peels, tomato and olive seed, etc., are but a few examples of botanical by-products identified to offer cosmetic benefits.2 In this issue, Lourith, et al., explore the potential of rubber tree seed by-products for the skin on Page 56.
Another consideration of cosmetic ingredients is just how biodegradable or eco-friendly, sustainable, commercially available and green they are. Business ethics supporting these claims are put to the test by O'Lenick on Page 20. Similarly, Marto, et al., consider ethical sustainability along with larger business practices, e.g., conservation of resources, and packaging, on Page 40.
Indeed, packaging is perhaps where the circular economy takes one of the biggest hits. That's why reusable, recyclable materials—or packaging omitted altogether—is key to advancing sustainability in personal care. Beauty Kitchen Founder Jo Chidley drives this point home in our interview on Page 10. In relation, as Ecovia reports, companies including The Body Shop and Henkel have adopted programs to reclaim plastics polluting the environment to not only reuse and recycle materials, but also support local plastic collectors.
Such efforts as these in sustainability are the focus of our latest edition. To round out the journey, we also take a closer look at atopic dermatitis and the microbiome; UV/vis/infrared protection; and advances in color dispersion. We invite you to walk the path ahead with us to discover a more sustainable future.
. . .Read more in the March 2020 digital edition. . .
References
https://www.ecoviaint.com/food-and-personal-care-companies-moving-towards-circular-economy/
https://www.cosmeticsandtoiletries.com/research/methodsprocesses/Garbage-to-Glamour-Recycling-Food-by-products-for-Skin-Care-412910643.html